About Custom Club Footballs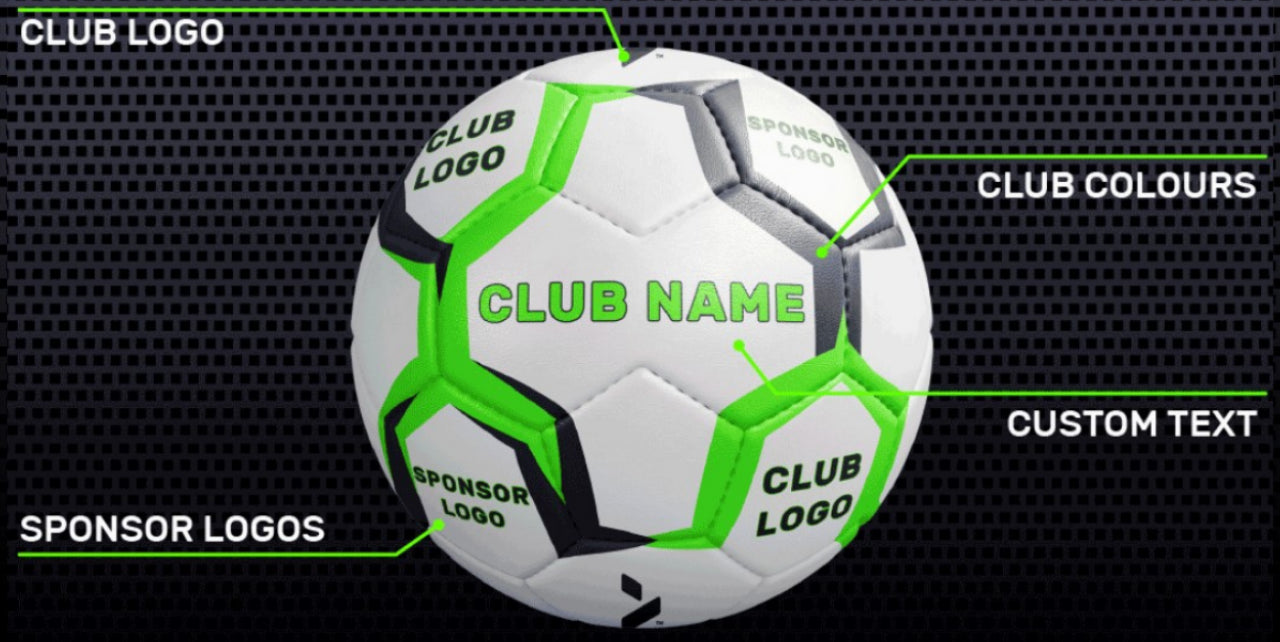 Custom Footballs are a high-quality training ball available for clubs to customise and make their own. The customisation available includes adding club colours, club logo and text and sponsor logos. 
The Balls
KPI Custom Footballs are manufactured to a high standard of elite senior training or junior match grade, with the same quality and specifications as the KPI Fury II balls. The 30-panel design provides significant space for adding customization, including club and sponsor logos or club name. 
The balls feature an embossed TPU outer and 3.5mm EVA foam layer giving players a ball that offers a comfortable feel and provides absolute confidence when striking. Available in size 3, 4 and 5, these Custom Footballs are an excellent option for club training balls. 
Benefits
Build branding and pride in your club! Your players and supporters want to connect with the club and feel part of a community. Connect with your members by owning distinct Club Balls that set your club apart.
Never lose a ball again! When your footballs are clearly identified you no longer need to worry about opposing teams accidentally taking the wrong one's home.
A unique and memorable gift: replace end of year trophies with something your players will use, or set aside as a special gift for the top teams at the end of the year.
Fundraise for the club: turn your annual training ball purchase into a new way to raise funds. This is an important opportunity that is easy to put into practice. Read our article on Custom Footballs Fundraising Tips here.
Design
Choose from one of our templates, send your logos, colours and any text you would like to add, and our design team will do the rest. The design templates are structured to maximise space on the ball for club and sponsor logos, while still having distinctive colours to make the balls clearly recognizable as your unique Club Ball. 
Ordering Information
Custom Club Footballs are ordered in advance of the season start. Place your order by the end of September for delivery in January or February in time for the start of the season. Custom Footballs require a minimum order quantity of 100 balls per size and suit clubs with a player base of at least 200 members. For smaller clubs, we recommend selecting from our range of quality training and match balls here. Collection 2019 Sale 70% Off Title for image