Active Kids Grant - apply for your Club today!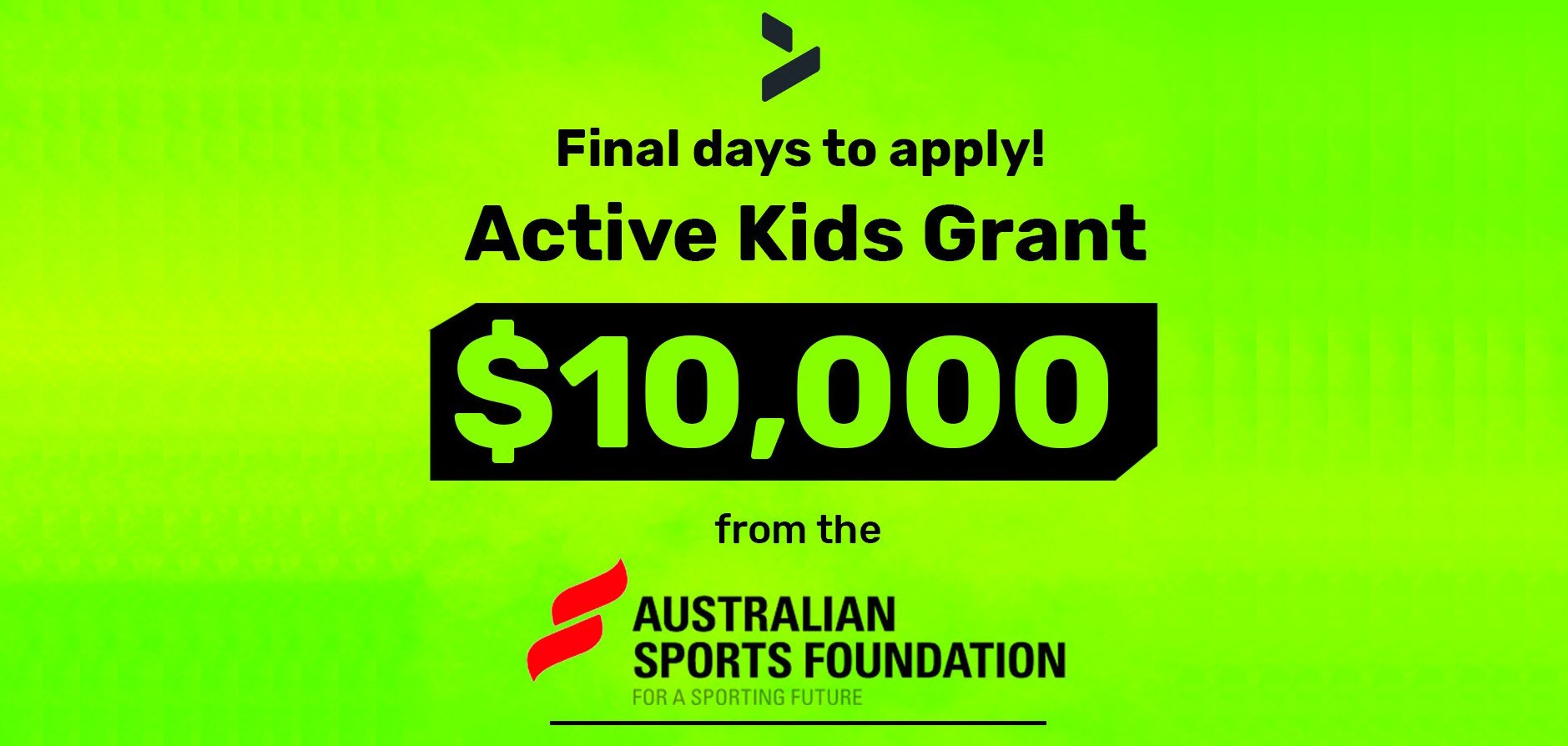 The Australian Sports Foundation is currently accepting applications for its Active Kids Grant. This is a fantastic opportunity to attract funding for community sports clubs after a very tough 2020.  
The Active Kids Grant is is open to to clubs seeking funding to purchase sports uniforms, sports equipment and sports kits.  The funding must be applied for members that are under 20 years old and the focus will be on volunteer-run and community sporting clubs. 
The applications will be assessed based on how well the proposed spending (project) aligns with the outcomes of the grant, which is to support and encourage young Australians into sports participation.  Your club will also need to intend to spend the funds within 12 months or receiving them, and also be willing to provide updates on progress or host visitors form the ASF and its donors or supporters.  
Contact us at KPI Sports to supply a quote for uniforms, kits or equipment to support your quote.  All we need is information about the type of products you are seeking funding for (e.g. jerseys, shorts, netball dresses, training equipment) and we can prepare a quote.  We don't need specific details like sizes, but state in the quote that it is being provided for a variety of children's sizes.  
For full details and to submit your application go to the ASF website.  Some useful links are here: 
For support with your club uniforms, playing gear, off-field gear and club apparel, contact our team at KPI Sports. Collection 2019 Sale 70% Off Title for image