Adding Sponsor Logos To Your Netball Uniform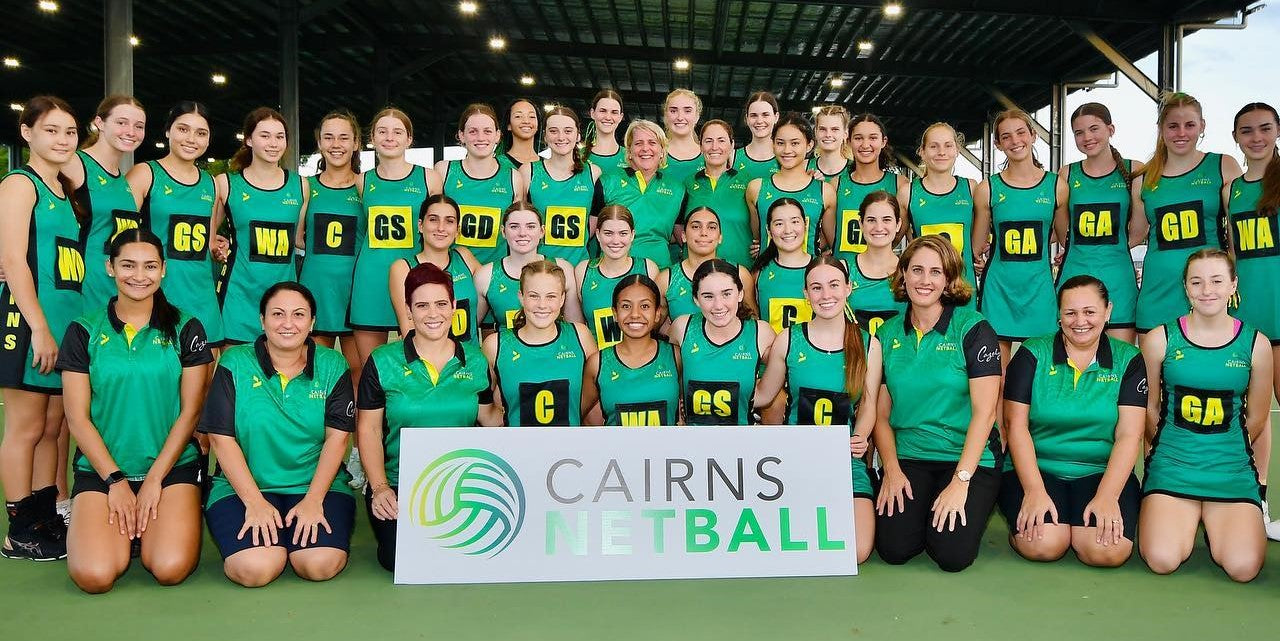 Sponsorship fundraising is an important aspect of the annual operational budget for many netball clubs and netball associations. Sponsors are drawn to community sport because of the marketing and visibility offered. They expect real returns on their investment into your netball club, and it is your responsibility to deliver on that promise.
The majority of sponsorship models will offer signage perks, such as a logos on netball club uniforms. This includes pieces from the playing, training, officials and supporters uniform. Although Netball Dresses are not typically used to place sponsor logos, there are lots of other options to still obtain sponsor funding using club uniforms.
In this article we provide key information for successfully adding sponsor logos to your club uniform.
---------------------------------------------------------------------------------------------------------
Training Singlet
Our most popular netball uniform product for sponsorship, Custom Training Singlets provide a great opportunity to promote sponsors. Generally, most of back panels are reserved for sponsors, and there's often the opportunity to place front sponsors as well. This is a great marketing avenue you can present to local businesses who want to build a connection with your club community.
Polo Shirt
Polo shirts are fantastic for attracting sponsorship because players, officials and supporters can wear them. Polo shirts are great opportunity to increase your clubs fundraising potential as their versatility and offered "advertising space" is limitless. Offer local businesses an opportunity to build profile and connection with your netball club community by integrating their logos into a Club Polo Shirt!
Playing Bibs
Including a sponsor name or logo on a Custom Velcro-Patch Netball Bib is an excellent way to provide local businesses a "spot" on your club dresses. Despite its small size, this area is highly visible on both the back and front of netball dresses. Use the funds raised to help fund uniform purchases or invest elsewhere in the club.
---------------------------------------------------------------------------------------------------------
What is the process?
Agree on a design
Request a design and KPI Sports will create the base design that accommodates room for sponsors in visible positions, without detracting from your unique pattern and colours.
Secure sponsorship funding
Finding sponsors does not need to be difficult. Start planning early to give your club the best opportunity to obtain funding and support from local business.
Run a campaign to secure pledges. To learn more about Attracting and Retaining Sponsors read our Club Guide.
Collect the right logo files
Making your sponsors' logo look clean on club uniforms is an important part of the value you are offering.
An acceptable logo file should be in one of the following formats: Vector (.eps), PDF or AI (Adobe Illustrator)
TIP: Enlarge the logo file to maximum view to see if it will stay clear. A logo that pixilates will not be appropriate for printing on your sublimated uniform.
Show value and appreciation!
When entering a sponsorship deal with a local business, ensure the sponsor is acknowledged on social media and in other club marketing materials.
If you want sponsors to return for the next season, you must give them exposure and demonstrate you value their contribution. To learn more about how to Attract and Retain Sponsors read our Club Guide.
The team at KPI Sports is committed to providing the best service and experience to your netball club. If you need advice on how to integrate your sponsor logos into a netball uniform range, contact our friendly team! We assist may netball clubs across Australia with their uniform requirements and are happy to provide suggestions and advice wherever we can help. Collection 2019 Sale 70% Off Title for image