Bethania Rams: A Genuine Community Football Club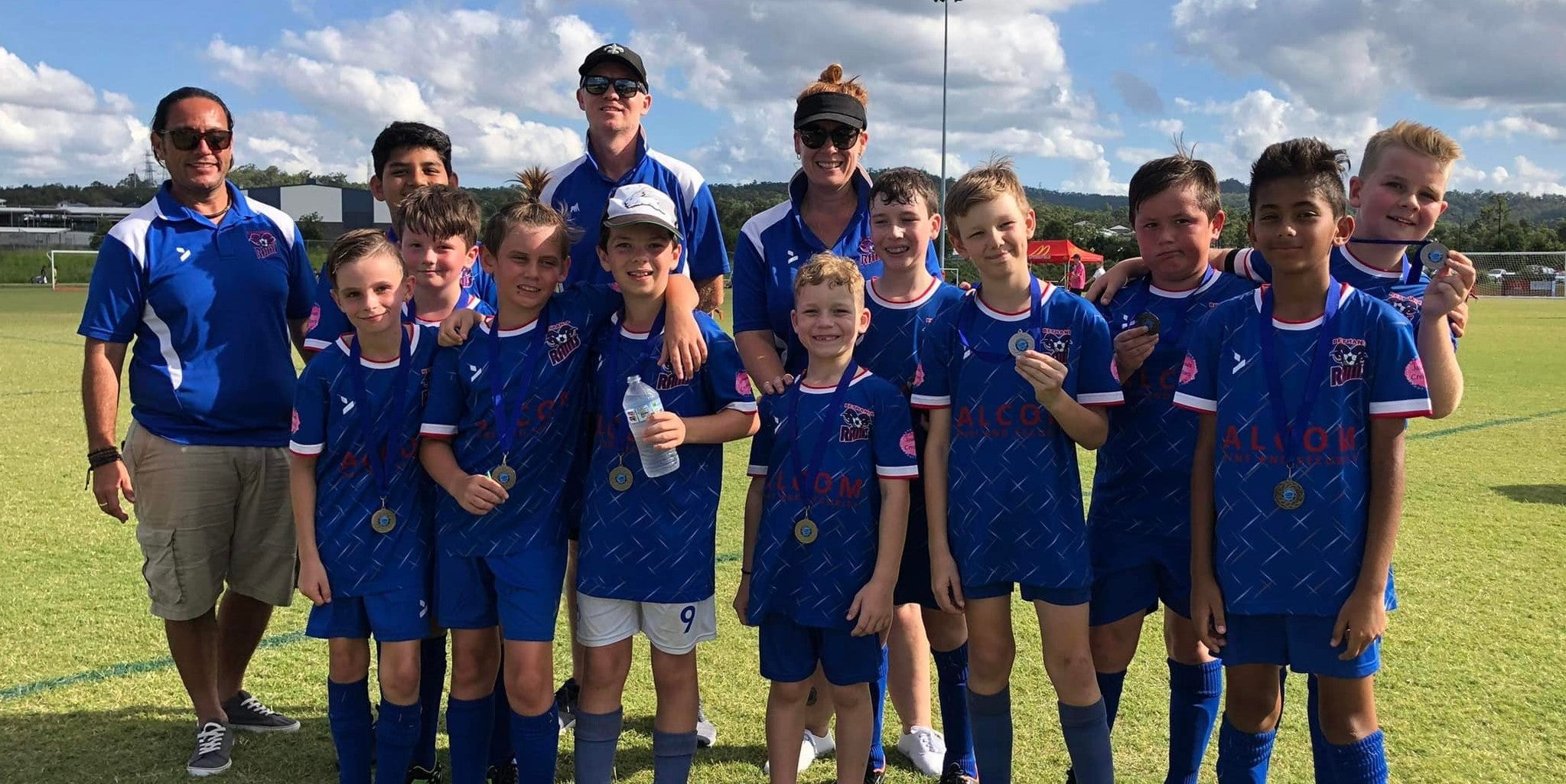 Bethania Rams Football Club is a community football club that shows the power of diversity and an inclusive approach to sport. Located in Logan, south of Brisbane, Bethania Rams welcomes all abilities and ages into their junior and senior programs. 
As a relatively small club, Bethania Rams is punching above its weight in community impact.  The club is active in the local Afghan refugee community which represents roughly 10 percent of the Bethania playing group. The club's support for inclusion is well-regarded in the Queensland football community and remains an important aspect of their future growth strategy.
We spoke with Bethania Rams Club President, Adrian Pearce, to understand more about the club and their goal to build a sustainable future for football in Bethania and surrounding suburbs.
-----------------------------------------------------------------------------------------------------------------
What make Bethania Rams unique?
"Our geographic separation is unique as we attract a really diverse playing and supporter group. We are heavily involved in the Afghan community here in Logan which has been immense for the growth of our club. These players have found a home with us, and it's been quite incredible to see their development on and off the field".
What has been the highlight of 2022?
"The increase in female football participation has been huge! We have been able to field four senior women's teams and multiple junior all-girls teams which is somewhat significant for our small club".
What fundraising activities have Bethania Rams found most successful in the past?
"I think a combined effort across all fundraising tactics is best. Canteen sales generally drive a stable income for our club and is appealing for parents and volunteers to get involved. We also work closely with the Logan City Council when applying for facility upgrades and grants. Realistically, if you commit and set realistic goals for club fundraising it should almost always work out".
How do you encourage parents and supports to volunteer at the club?
"Organisation is key. If you have a near-complete list of all the jobs required throughout the season, you can begin delegating tasks at the start of the year when parents are more willing to put their hand up. Social media has also been helpful if we are required to find volunteers quickly".
How does Bethania Rams attract and retain sponsorships?
"Personal connections or recommendations from club members generally works best for us. We emphasise our desire to work with likeminded community businesses and forming a real mutual partnership with them.
We also keep our sponsors as involved as possible. This includes inviting them to all club events and using their products or services wherever possible. My recommendation is to keep your proposal attractive and affordable for sponsors. Little gains are just as important so tailor your approach to the sponsors budget and objectives".
Do you have any advice for an incoming Club President?
"Delegate tasks. Do not try and achieve everything yourself otherwise burn-out is inevitable.
Surround yourself with a dedicated committee who wants the best for your club.
Be open and accessible. Allow for transparency with your members and players. If you and your committee do not allow for open communication and feedback, it will deter families from continuing to be involved in the club.
What could Bethania Rams achieve with additional volunteers?
"More community engagement. We would run additional free clinic and encourage more people to try football, especially within our refugee community.
Lighten the load off our current volunteers. We do notice regular volunteers are more likely to burn-out, therefore sharing more duties across increased volunteers would be extremely beneficial.
Offer additional communication and services to members. We would like to increase our social media and newsletter capacities for better communication".
What could Bethania Rams achieve with additional funding?
"Cheaper membership fees, mostly for our refugee players.
Purchase updated equipment.
Invest and reward our volunteers. We want our volunteers, in particular the volunteer coaches, to become more qualified and progress their skills and knowledge of the sport. I would love to assist them in achieving this".
Do you have any exciting events to look forward to next season?
"The annual Pink Day fundraiser has been a growing date for the club. We raise and donate money for cancer charities, and it has continuously grown in terms of the community involvement. Our male players are getting more involved each season, so we anticipate the 2023 Pink Day event to be the largest event of our club history".
What fundraising tactics would you like to try next season?
"Merchandise. Once all operations are in place, we should be able to simply introduce merchandise to our club members. We are excited to see the results!"
-----------------------------------------------------------------------------------------------------------------
About Bethania Rams Football Club: Established in 1986, Bethania Rams FC is located in Logan, Queensland. As a small volunteer-run community club, Bethania Rams FC are committed to providing the best for their football family. For more visit: https://bethaniarams.com.au/
About KPI Sports: KPI Sports is an Australian-owned sporting band with more than 20 years' experience supplying customer sportswear, custom uniforms, equipment and accessories. KPI Sports specialises in supplying football clubs and associations high-quality customised soccer kits including jerseys, shorts and socks. For more visit: https://kpisports.com.au Collection 2019 Sale 70% Off Title for image