KPI Sports Charity Partnership with Boots For One And All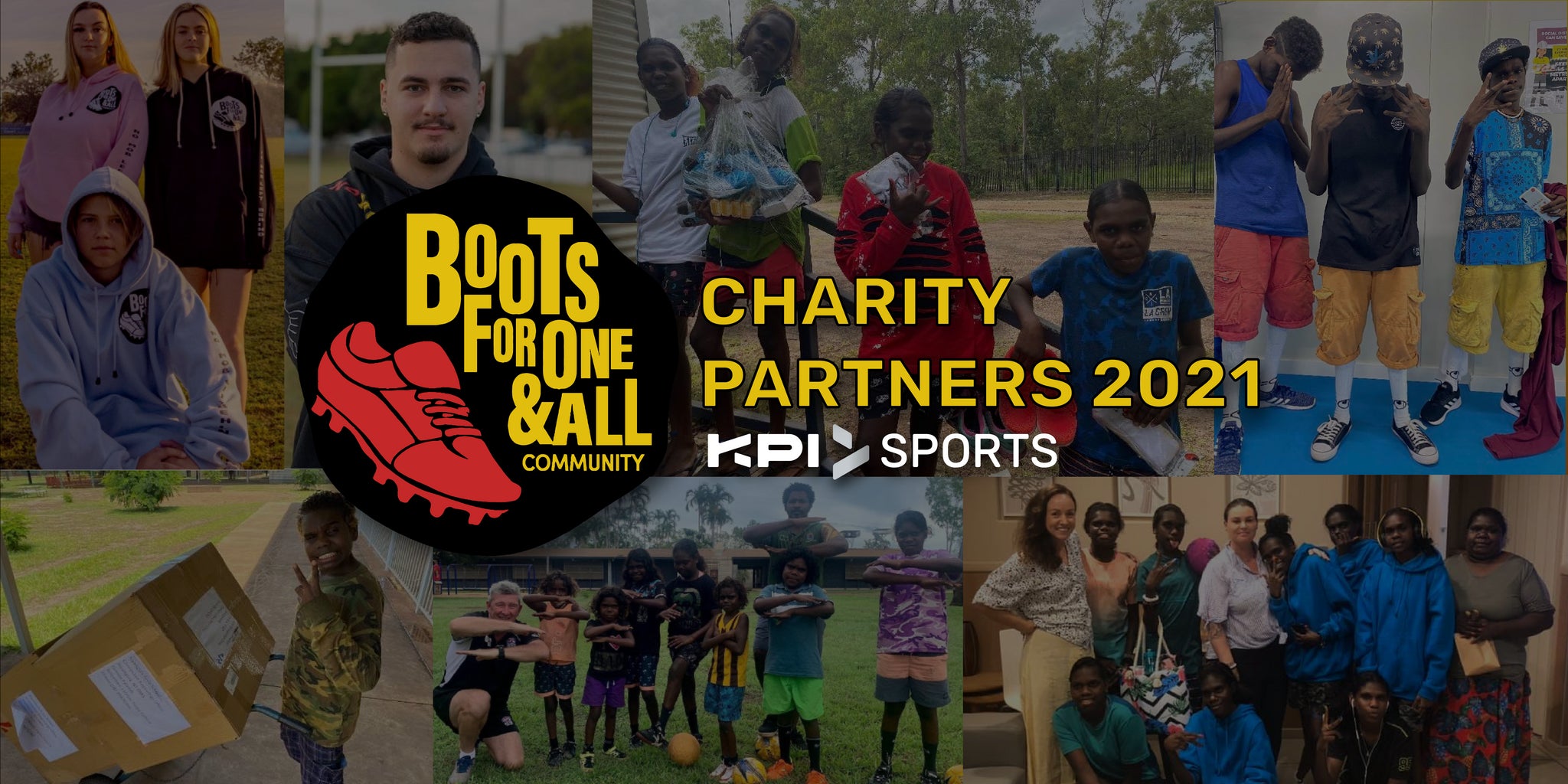 KPI Sports is proud to announce our partnership with charity Boots for One and All. 
Boots for One and All is a grassroots not-for-profit organisation that collects and distributes sports clothes and shoes to children in remote indigenous communities.
KPI Sports will support Boots for One and All through donations of stock and seconds products, donations drives through KPI's partner sporting clubs and merchandise supply. 
Boots for One and All was started four years ago by Gold Coast mother of four Natalie Contogeorge to solve a big problem: what prevents kids from playing sports?  Natalie recognised that lack of access to expensive sporting gear like boots means that too many children miss out on the opportunity to play sport. 
The challenge is even greater for children living in remote indigenous communities where participation in sport can have significant barriers.
From a small start working from home, Natalie has built the charity up from just a handful of boxes to sending pallet-loads of shoes, sporting goods and other essential items to communities in the Northern Territory's Groote Eylandt and other remote communities across Australia.
An ideal partnership
As a charity partner, Boots for One and All is a perfect fit for KPI Sports.  The charity's mission aligns perfectly with the KPI Sports social responsibility objective of growing youth participation in sports, focusing on children from disadvantaged backgrounds. 
Boots for One and All is also aligned with the KPI team objective of partnering with community-based grass roots charity organisations.  We believe the work of these charities can have immediate, direct and measurable impacts that cannot be achieved through larger charity organisations. 
Finally, the work of Natalie and her team supports the need to reduce wastage in the apparel supply chain, particularly in the custom apparel market.  Customised sports uniforms have no resale value and cannot be repurposed in their local market. 
Boots for One and All provides a fantastic channel to direct our seconds products in a positive, valuable way.  It also provides an avenue for our large network of sporting club customers to re-purpose pre-loved uniforms and other gear. 
The KPI Sports team is very excited to be part of an amazing community movement like Boots for One and All.  To learn more about Boots for One and All go to their website: https://bootsforoneandall.com.au/ 
Please follow Boots for One and All on Facebook and Instagram to stay updated on charity drives and events! Collection 2019 Sale 70% Off Title for image