Caring For Your Footballs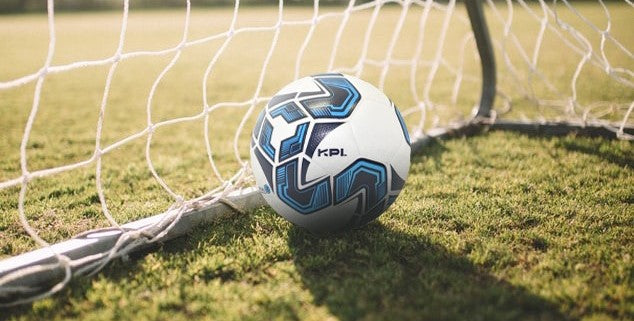 Taking care of your soccer balls will help obtain their maximum life and performance. Whether they are training or match, all KPI balls are designed to last, however, a few simple tips will ensure you get the best out of your balls.
Ball Composition And Materials
The construction of a soccer ball and the materials used impacts the feel and flight of the ball dramatically. The external carcass of premium level soccer balls is usually made from polyurethane (PU). PU has excellent wear and tear resistance, good elasticity and low-temperature performance. A PU outer gives the ball better feel and retains shape better during play. PU is commonly used for premium hybrid or thermo bonded balls and is more durable than PVC. The combination of PU and a foam layer makes footballs softer which assists with control and is generally more comfortable to play with.
Other commonly used materials include thermoplastic polyurethane (TPU) and PVC. These materials offer different qualities and characteristics depending on construction. PVC is most commonly used when creating custom designs and a great option for teams looking to include their club colours, logos and sponsors.
Inflation Rules
Most damage to soccer balls happens during inflation. Appropriate ball inflation will greatly assist you to get the maximum life out of your footballs and ensure the best performance on the field. For the ball to perform as designed, it must be inflated to the recommended pressure. KPI soccer balls have the optimal pressure range printed on their side. Use a pressure gauge and inflate accordingly.
Before inserting a needle into a ball, use some lubricant on the needle to avoid damaging the air valve. Glycerol/glycerin is a common lubricant and available from large retail stores. Keep glycerol near your air compressor.
If the ball has been fully deflated you may need to pull the ball apart using 2 hands so that the needle does not touch or damage the bladder when you insert it into the ball.   
Usage
KPI soccer balls are suitable for grass or synthetic turf only. Some cosmetic damage will unavoidably occur to your soccer balls over time, but playing on rough, abrasive surfaces like concrete, gravel and asphalt will hasten the demise of your ball. Therefore, our recommendation is that you only use the ball on surfaces for which it is designed.
Sitting on your footballs may also damage them and standing on them (younger players seem to love this!) should always be avoided. Don't repeatedly kick balls against brick walls or other hard surfaces. Try a Rebounder for this style of training.
Cleaning Your Soccer Balls
Balls can be cleaned with mild detergent and water, as required. Ensure the balls dry properly and do not remain wet for extended periods as this can lead to mould which will damage the balls.
Storage Tips
Not playing for a while? If you are not playing for an extended period deflate the balls to below normal playing pressure but leave the balls semi inflated. Most pressure gauges have a release valve for ball deflation.
Keep stored balls in a dry, sheltered environment out of direct sunlight. Storage inside a car is not suitable. If left in a humid or damp environment, mould may develop, damaging the balls quickly. We suggest storing footballs in a clean, dry storage shed or inside the uniform shop to avoid damage.
KPI Sports
Train and play your best with our range of training and match quality footballs. Our match grade soccer balls are constructed from PU with seamless panel integration, soft touch and embossed outers to provide grip and superior flight trajectory. Shop our range of footballs here.
KPI Sports is Australia's go-to supplier when it comes to football sportswear and equipment, with a team of experts ready and willing to cater for your needs. Our range of products includes soccer jerseys, soccer shorts, soccer socks, training tees, zip pullovers as well as shin guards and training equipment - everything you need to make your mark on the pitch. Shop our range of football apparel here. Collection 2019 Sale 70% Off Title for image