Club Guide: Adding Sponsor Logos To Your Club Uniform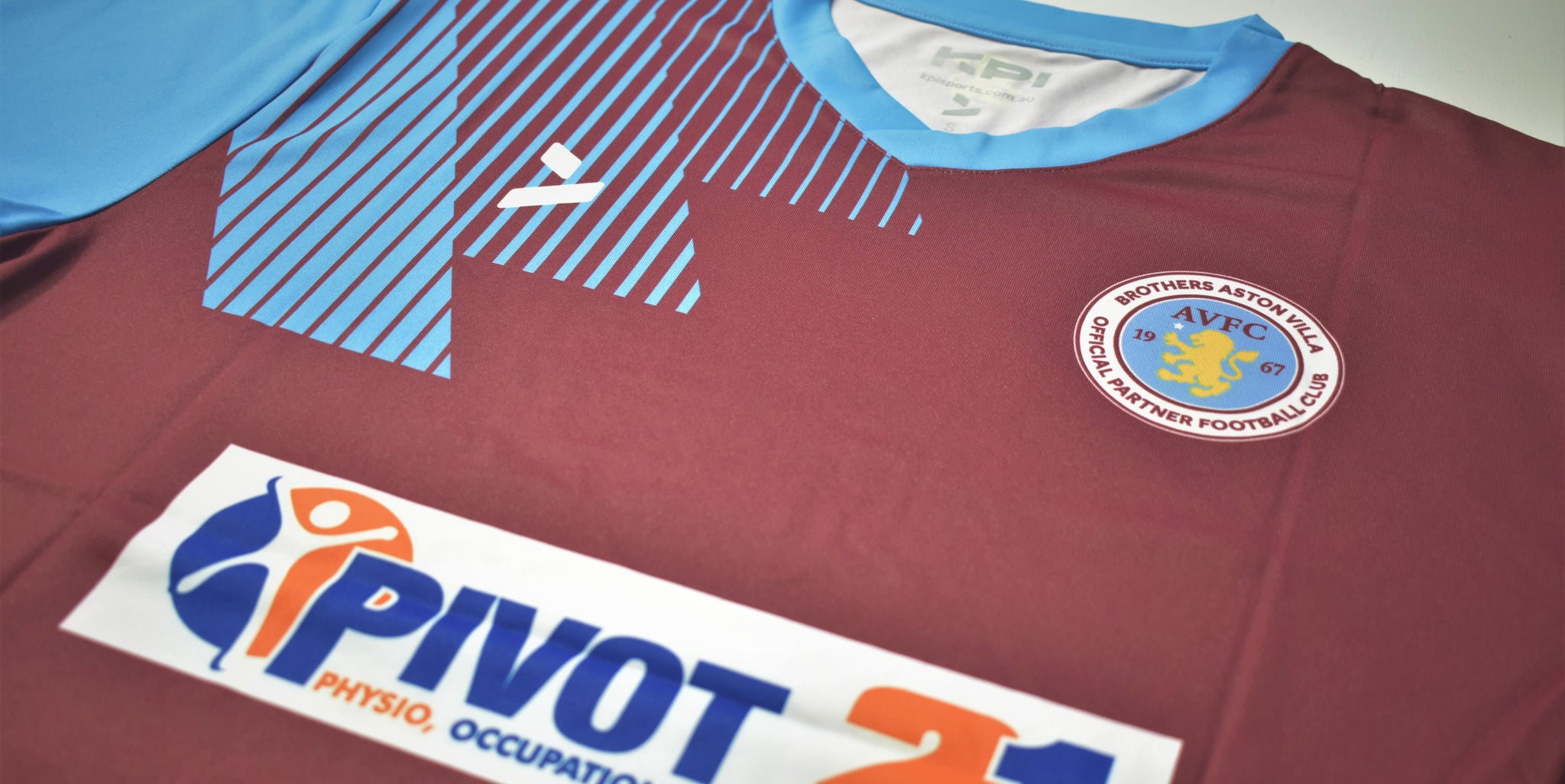 For many community sports clubs, sponsorship funding is a vital part of the annual operating budget. Sponsors are attracted to the marketing and exposure generated by your club. They want to see genuine benefits from the money they invest and it is your responsibility to make-good on the offer.
Most sponsorship structures will involve signage benefits, including a position on the club uniform. This can be playing, training, official and supporter uniform items. Making your sponsors' logo look clean on club uniforms is an important part of the value you are offering. Unfortunately, in the design process sponsor logos can be difficult to arrange as the right file and placement must be submitted to ensure the best result.
In this article we provide the key information for successfully adding sponsor logos to your club uniform.
The right logo files
After confirming your club sponsors, the first step is to obtain high-resolution logo files from each business. A low-quality logo file will result in blurry, pixelated print on the uniform.
An acceptable logo file should be submitted in one of the following formats:
Vector (.eps)
PDF
AI (Adobe Illustrator)
Ensure your sponsors are aware of the acceptable logo files to receive the best outcome. Our expert time will determine the right from the wrong but to make this process simple, ask your sponsors upfront. Any business that has ever printed a brochure or any signage should have a high-resolution file on hand.
Tip: Enlarge the logo file to maximum view to see if it will stay clear. A logo that pixilates will not be appropriate for printing on your sublimated uniform. You should be able to zoom right into the logo and it should remain clear.
Colour
In some instances, the default colour of your sponsors' logo will clash with uniform colours. If this is the case for your club, an option would be to change the sponsor logos to monochrome (black and white). Please be aware that sponsors must first give permission! Explain that the colour change will improve the way their logo stands out (i.e., visibility and presentation). Sponsors are generally very agreeable to this change if it will positively increase their exposure.
Remember, all changes to logos must be first approved by the sponsoring business. Designers are not permitted to alternate logos without written or verbal consent.
Logo placement
After your logo files have been approved and all colour variations are confirmed you can move to working on the placement of sponsors on each uniform piece. There are many positioning options for logos across a clubs uniform range.
The size of each sponsor logo will vary depending on their contribution, logo shape and club preferences. Varying logo shapes can impact its position on the uniform piece. For example, a circular logo is not ideal for a 'front of shirt' sponsor. A rectangular shape generally works best because the width is proportionate with the jersey. There are ways to work around varying logo shapes which will involve a discussion between our design team, the club committee and sponsor.
Including too many sponsor logos on your uniform will negatively impact the exposure benefit and may deter sponsors from resigning. The key is to include enough sponsors to cover the cost of uniforms while not distracting from the overall design of your kit. Finding a balance between the appropriate number of sponsor logos and your fundraising potential is important. At KPI Sports we are happy to help in finalizing your logo placement and jersey design.
Make sure to send each sponsor proof of placement and receive their confirmation before the final approval. Changing the placement or size of a logo is difficult and will delay the overall production time.
Successfully recruit sponsors by beginning early
Finding sponsors does not need to be difficult. Start planning early to give your club the best opportunity to obtain funding and support from local businesses. We recommend beginning the search for sponsors as early as possible (around July for the next season is possible). This provides time, before uniform designs are required, to build a relationship with the potential sponsor and negotiate the terms for the sponsorship.
We understand sponsorships are both important and time-consuming for sports clubs. The best advice we can offer is to show value and appreciation to loyal sponsors to guarantee their continued support. This means going above and beyond a logo on a jersey. Recognise their contribution on all marketing and communication material. Make your sponsors feel apart of the club and reward them with the opportunity to sell their products and services to club members.
To learn more about how to attract and retain sponsors, read our blog!
Our team is committed to providing the best service and experience to your community sport team. If you need advice on how to obtain a high-resolution file or where to place logos on your uniform, we are here to help! Contact our team today. Collection 2019 Sale 70% Off Title for image