Compression Clothing for Team Sports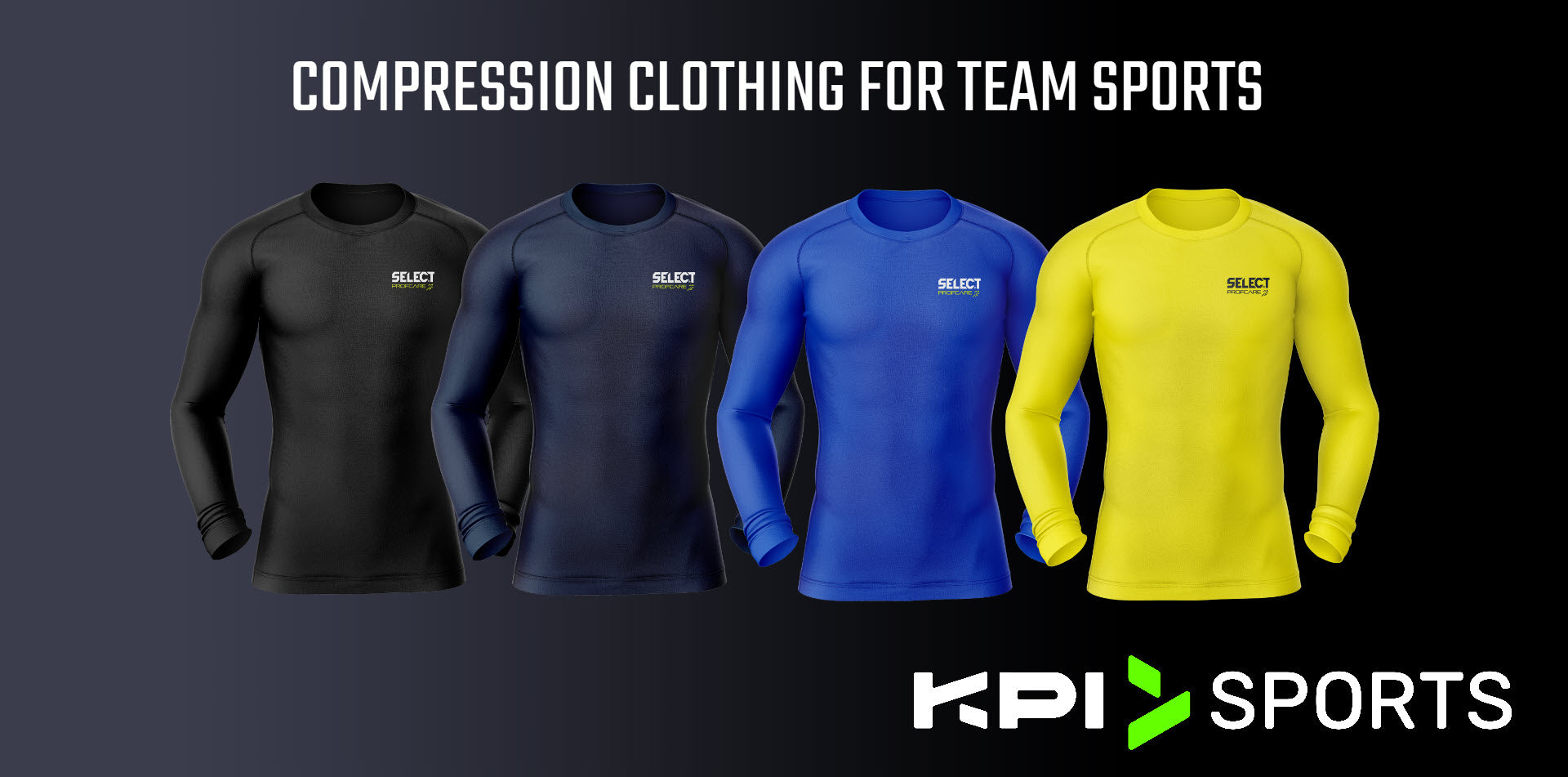 Compression garments are an increasingly popular product for team sports looking for improved recovery and performance.  Popular with endurance athletes for many years, compression garments are becoming more common among traditional team sports as a new tool to optimise performance on an off the field.  
Compression clothing, most commonly seen as long sleeve shirts and pants, are designed to improve joint awareness, blood flow within the compression area, reduce swelling and post-exercise muscle soreness.  Other benefits may include reduced muscle movement and vibration (reducing muscle fatigue and the metabolic burden of the activity), maintaining body temperature and moisture wicking.
With the increasing popularity among team sports, it is important to understand how to choose the best garment for yourself or your team.   
How to Select Compression Clothing
Compression shirts and pants are designed to be form-fitting garment, worn under normal sports garments. 
The fabric composition will include a relatively high proportion of elastane to provide the compression effect. 
The garments are supposed to feel tight, don't be surprised when putting them on or taking them off, it may feel awkward or difficult because of the form-fitting design.
Select your standard sizing.  The sizing of compression shirts and compression shorts is tailored to the product (a men's size large looks more like a men's size small t-shirt).  Don't be tempted to go down a size to get a tighter fit.
KPI Sports stocks quality compression shirts and shorts under the Select Compression brand.  Select is a German brand and one of the leading suppliers of quality compression clothing in the Australian market. 
The Select Compression range also provides one of the broadest ranges of colours available in Australia.  This is invaluable for sports club, providing teams maximum flexibility to match uniform colours to base layer garments. 
See our compression range here.  Can't find what you're looking for?  We can order special sizes and quantities for sports clubs.  Contact us today for more information. 
Shirt colours in our range: Red compression shirts, yellow compression shirts, royal blue compression shirts, green compression shirts, navy compression shirts, black compression shirts. 
Short colours in our range: Red compression shorts, royal blue compression shorts, black compression shorts. Collection 2019 Sale 70% Off Title for image