Custom Netball Ankle Socks: Perfect for all Netball Clubs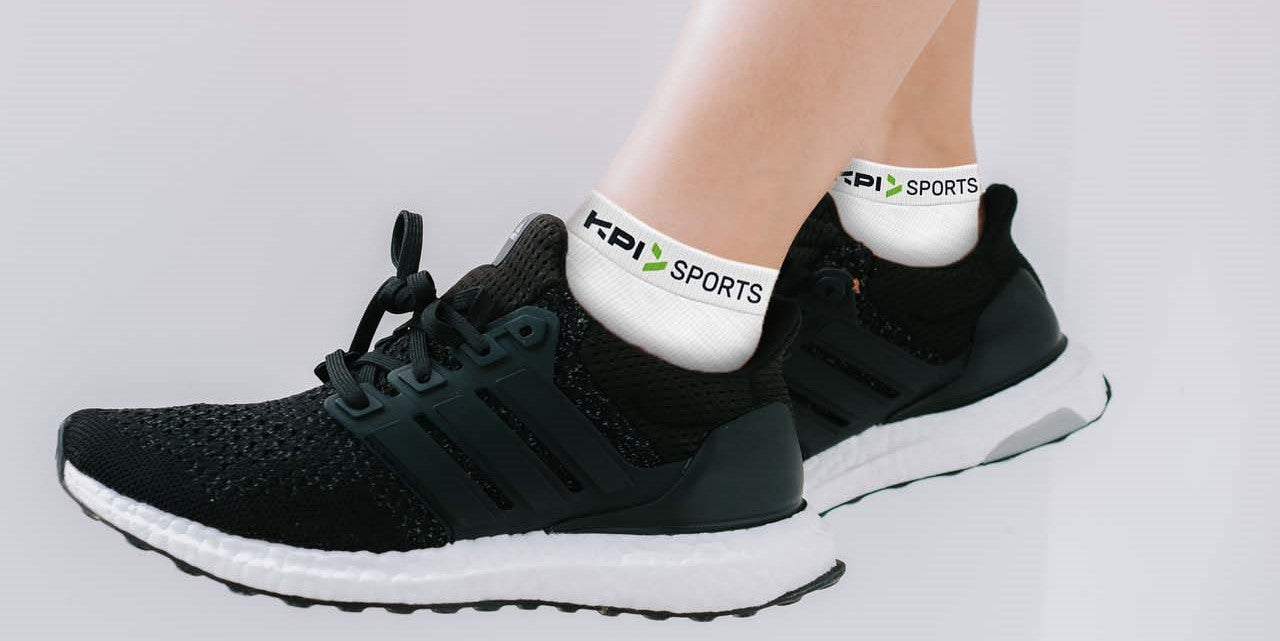 Compliment your netball uniform with new Custom Netball Ankle Socks from KPI Sports. To celebrate the end of the 2023 season, we are offering Custom Netball Ankle Socks at a reduced price. 
Custom Netball Ankle Socks are a great way to build the brand of your netball club, look professional and grow club uniform sales. Your club will stand out on game day with all players wearing a full uniform, including matching socks with strong club branding. Custom Netball Ankle Socks are also a great addition to the club uniform shop as a merchandise item.
Set your club apart, on and off the court! Branded Custom Ankle Socks are a super comfortable sports sock. With sweat-wicking elastic cotton blend, KPI Sports socks come with foam-fitting arch support for comfort and control. There are no better socks on the market!
Normally priced at $10.50 per pair, our Custom Ankle Socks special price will run during October 2023 only. Order early to get your netball club uniforms ready before the 2024 season. 
What's the process?
Begin Your Sock Order
The simplest way order Custom Netball Ankle Socks is to contact us!  Either send us a web enquiry, send an email at sales@kpisports.com.au or call us on 07 3265 2900.
KPI Sports offers a range of sock styles, including crew socks. Ankle socks are the most popular style for netball clubs for game and training wear.  
Customise Your Socks
Tell us what you need.  With your club name, colours, order quantity, sizes and any other important information and we will begin creating some design options. The colour of text at the top of the sock can be customised to match your club colours.
Approve A Design
We will start creating a design for your socks and send back design options for your approval. Review, confirm and we will be ready to start production.
Play In Style!
Receive your new Custom Netball Ankle Socks in time for 2024 season start and take your Club look to a new level.
To get started, get in touch with us today. 
KPI Sports
Step up your shooting game with KPI Sports. As an Australian owned trusted supplier of netball uniforms, KPI Sports offers high-quality netball playing and casual uniforms that will help your teams in reach peak performance. Our netball team clothing is available in a variety of styles, colours and modern ladies fits along with custom design options.
Our dresses and off-field apparel items are smart, casual and comfortable with lightweight and breathable cool weave fabric. We supply polo shirts, short and long tights, training tees, shorts, jackets and visors all designed for great feel and competition readiness.
Train and play your best with our range of equipment including bibs, netballs, ball bags, agility poles, markers and more. Discover the advantages of KPI Sports netball sportswear and equipment. Browse our range today. Interested in becoming a KPI Partner Club? Contact us today or learn more here. Collection 2019 Sale 70% Off Title for image