Design Your Own Netball Uniforms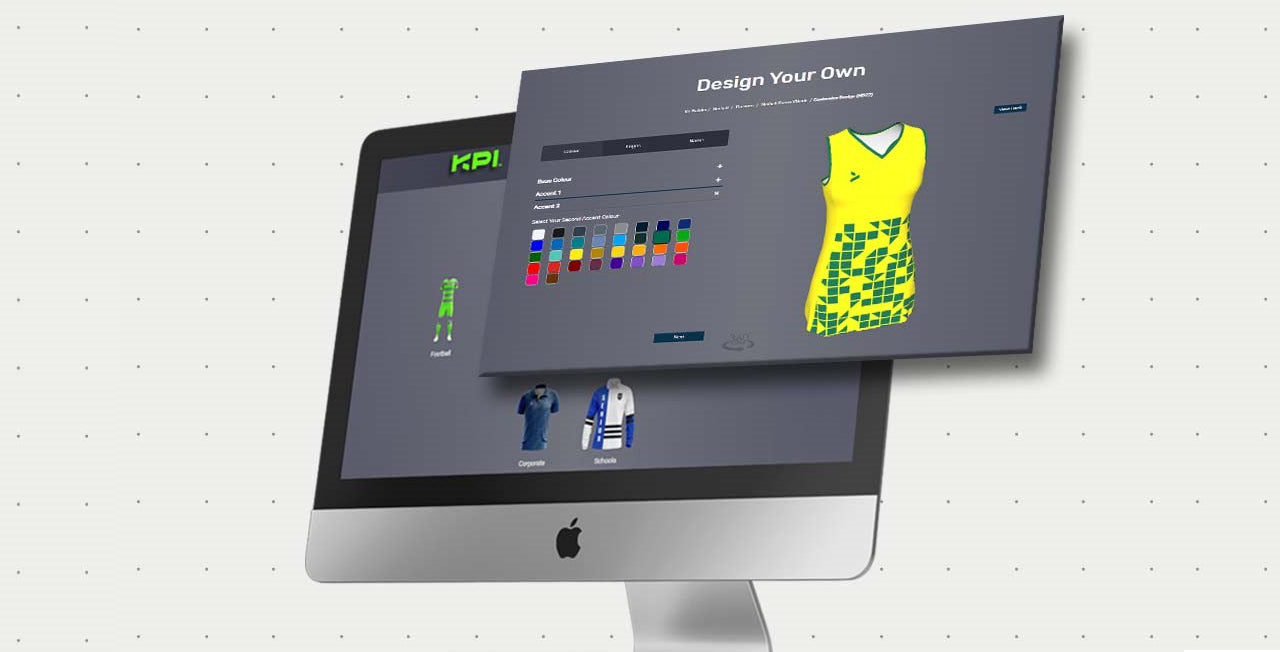 Designing a new netball uniform for your team or club can be daunting. There are thousands of different design options, so it can be hard to know where to start.
But don't stress!
Getting creative with your netball dresses, training tees and polo shirts is lots of fun! With the new KPI Sports Design Your Own tool, you can create as many uniform designs as you need. Change your colours, add club and sponsor logos, images plus text like players names or even club mottos. We curated our best design tips to help you navigate Design Your Own.
Colour
A great place to start understanding colour is our Design Your Own tool. We have lots of different netball dress templates you can use to experiment with colours, logos and text. Just click through to start experimenting or read our User Guide first to get some pointers.
Most netball dress or uniform colours will be dictated by your club. Usually, clubs will have a primary colour, plus one or 2 secondary colours that have to be included in all uniform items and this will assist in narrowing down your options.
If you have too many colour options, we recommend thinking about analogous colour schemes (e.g., 3 shades of blue in the same design, perhaps with a watermark style effect) or complementary colour schemes (opposite colours on a colour wheel i.e., contrasting colours). If you are feeling stuck choosing colours, contact us and our in-house design team can help. 
Design Tips
When considering different design features, like stripes, patterns, swirls etc, there are some guidelines that can help narrow down the options. For club netball dresses, look at your logo or crest. Is there a design element in the logo that can be incorporated into the dress? If not in the logo, what about something significant to your club or local area.
An underutilised design feature in netball uniforms is incorporating a strong link to your club through text. Adding a motto across the back shoulders or running along seam lines is a subtle but effective way to build connection to your club and community. The other easy addition is an established date (e.g., "EST 1998"). This is a simple addition to netball uniform designs that contributes to your club identity and history. 
What Now?
Not 100% happy with your Design Your Own output? If you've found a netball design in DYO but can't make all the changes you need, just send us a message and we can edit it further. You might want to add extra colour or change the position of a stripe or pattern. These are simple changes our in-house design team can make. If you can dream it, KPI Sports can make it! The sky is the limit with Design Your Own. Just let us know what you need. 
Once you have finished designing your new netball uniform you can "Request A Quote" and our team will be in touch. We will make sure you are 100% satisfied with the design before we move on to production. Once quantities are confirmed, the design is approved, and a deposit is paid, production will commence! The production for netball uniforms is 4-6 weeks from after the deposit payment.
Keen to start designing your netball kits? Click here to begin. Collection 2019 Sale 70% Off Title for image