Football Kits In Under Two Weeks: What Is Your Best Option For A Last-Minute Competition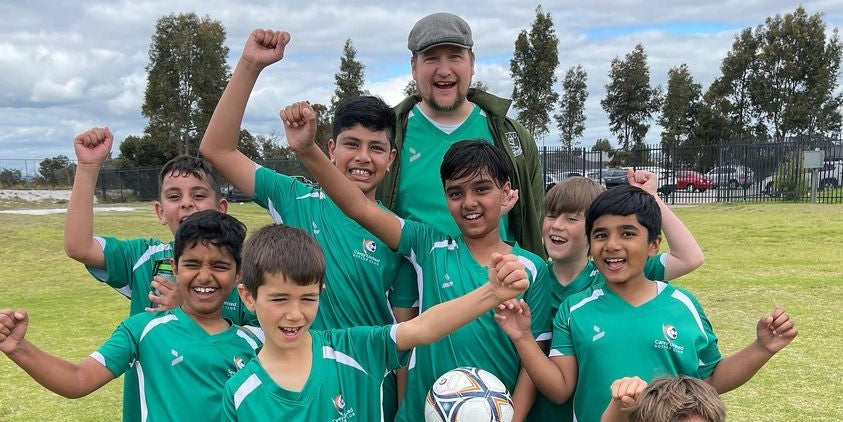 The 2022 football season is fast approaching and the pressure on club committees to prepare for the season is about to skyrocket! Fortunately, there is still an opportunity to receive your football kits before game day.
Custom football uniforms are an excellent way to create a unique identity for your club. We understand made-to-order items often take significantly longer to arrive and time may not be on your side, so we developed an alternative option for our customers. The coronavirus pandemic has made planning more difficult than usual, therefore having a quick solution to kit sourcing is now extra critical. 
For the fastest turnaround, the best option is to create a football kit using in-stock products. In-stock means these products are already available in our showroom and ready to be shipped when an order is placed. This includes football jerseys, shorts and playing socks, all purchasable in a range of colours and fabrics. If you want to build an in-stock football range, we have complied a few tips to make the process easy.
Colour
How will you coordinate the available in-stock range with your current colour palette? There will be some colour variance with an in-stock range, but with so many colour options to choose from, selecting the most suitable option will be straightforward. At KPI Sports we are happy to assist with any colour matching queries and invite customers to contact one of our Account Managers.  
Logo
Do you need to add a logo to your kit? The most practical choice here is to add your club logo to the jersey and keep all playing shorts and socks plain. Please consider the type of logo application (e.g., embroidery, screen print, heat seal, etc.) and how this will impact the order process. In most instances your kits will still be available within the two weeks. Adding a logo will increase the overall cost so we encourage investigating the addition of sponsor logos. To read more about attracting and retaining sponsors, click here.
Sizing
All sizing information is accessible on the KPI Sports website. If you are a new customer, compare the standard dimensions to a past supplier. Sizing charts are helpful in estimating a garment option, but a physical comparison is the most accurate measuring tool. We encourage clubs to contact us for further advice around sizing if this is an area of concern.
Alternative Kits
Does your club require an alternative kit? We recommend choosing two jerseys that will match one club shorts if you are in need of an away or academy program uniform. This is the most simple and cost-effective for club members. KPI Sports have many colour options for both home and away kits with each club short appropriately matching at least 2 different jersey colours.
In-stock kits (including a logo addition) is deliverable within two weeks of your order placed. This is dependent on your shipping location and stock levels, so we encourage you to contact KPI Sports to confirm stock availability before your order. If you plan to reorder during the season, ensure you reconfirm supply levels for that time period.
The pandemic has disrupted the supply levels for many businesses so, where possible, source your information in advance to avoid disappointment. Please contact the KPI Sports team immediately if you have any queries about designing and sourcing a football uniform for your club. We are more than happy to assist! Collection 2019 Sale 70% Off Title for image