Getting the Fit Right: Ladies-Specific Football Uniforms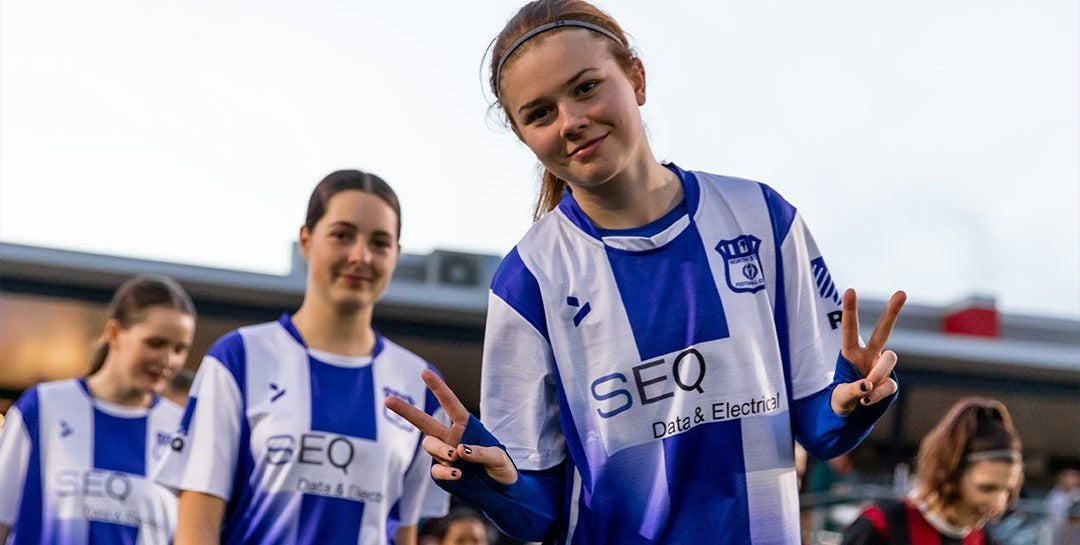 For sports clubs serious about building participation of women and girls, small changes in the approach to club uniforms can make an important difference. It is well documented that the equipment and uniform used by athletes has a significant impact on their athletic performance and willingness to participate in sport. A recent study found female athletes become disengaged from team sports because they feel uncomfortable, awkward and self-conscious in their playing uniforms.
It is a problem well known to the female football community. For years, female footballers in Australia have predominantly played and trained using gear designed for men. This is especially important in the teenage years where keeping young females interested in sport can be challenging enough. Increasing their discomfort by offering teenage girls badly fitting uniforms only makes the problem worse and can create lifelong disconnection from sport.
Although it seems obvious that having to wear men's clothes would play a major factor in participation rates, it's historically not been a focus for many clubs.
This is not about fashion. The same study also found that girls want sports uniforms that are functional rather than fashionable designed from stretchy, breathable and comfortable fabrics. The principle is simple: everyone should be able to play the sports they love and feel comfortable and confident in the gear they wear.
If your club wants to grow participation from women and girls, start by offering them uniforms that fit. The simple offering of a ladies fit jersey or shorts shows your club welcomes female players. Clubs are on a tight budget and sometimes "one size fits all" is the fast and easy option. But if accommodating female athletes is going to grow registration fees, why not investigate a ladies fit uniform option for 2022?
We believe that if girls and women wear clothing that fits well and makes them feel great, they play at their best. At KPI Sports, all custom football jerseys and shorts are offered in ladies fits. There are no additional costs to ordering ladies football kits which can be included in any custom uniform order. We offer ladies fit football shorts in our Ultra Black style and will soon be offering Royal Blue and playing jerseys in Tactic Black (coming soon in 2022).
As women's sport continues to grow in popularity and visibility around Australia, so too will the demand for gear and equipment specifically designed for women's bodies. By providing athletes what they need to reach their full potential, retention rates for women in sport will rise and support the long term success of the community club sector. Collection 2019 Sale 70% Off Title for image