Goodna Netball Association: A Team Shaped By Culture And Community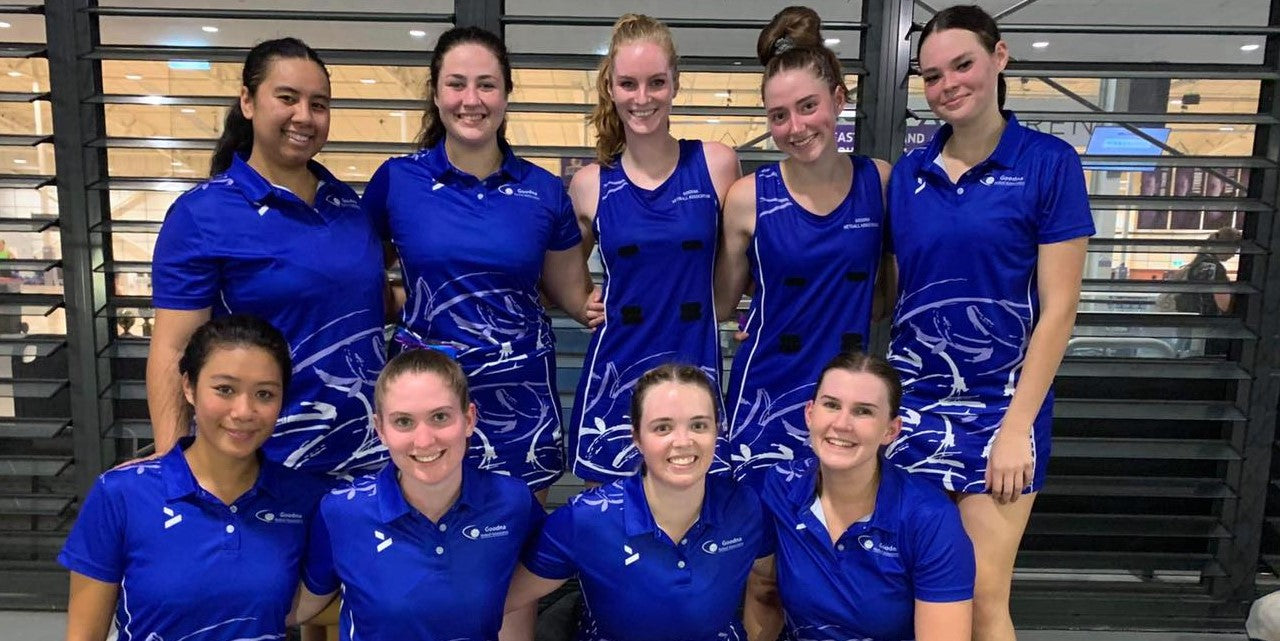 Goodna Netball Association is a multi-cultural netball community supporting and promoting the growth of netball in the south-west of Brisbane. Ranging from junior development programs to representative competitions, Goodna Netball is focused on providing all players, coaches and umpires with opportunities to develop their skills.
Goodna is a diverse community and the club's passion for cultural inclusion and respect has been recognised by Netball Queensland and other local sporting bodies. The start of 2022 was extremely challenging with the clubhouse being fully submerged by floodwaters but with a massive community effort, the club recovered and had a fantastic season.
Earlier this month we spoke with Goodna Netball Club President Tima Tapuaiga, to learn more about the association and their commitment to building a sustainable future for netball in the community.
---------------------------------------------------------------------------------------------------------------
What makes Goodna Netball unique?
"Everything we do is done 'The Goodna Way'. We always remain true to ourselves and aim to incorporate our cultural diversity into all aspects of our club. We actively try to encourage players, coaches and umpires of all backgrounds to get involved in our great sport and I think this is truly reflected in our community spirit and yearly retention".
What fundraising activities have Goodna Netball found most successful in the past?
"We primarily raise funds through the Bunnings BBQ initiative. Our supporters and partners really get behind us by donating food or services to run these BBQ's. We have also emphasised the importance of volunteer involvement which significantly contributed to the success of the events".
How do you encourage parents and supports to volunteer at the club?
"Establish and build relationships during the pre-season. When the time comes and you need additional help, I can always rely on volunteers who we have built a strong relationship with. It is also important to clearly communicate what the fundraiser is and how it will help our club. We really want to emphasise that all time and money donated is directly funnelled back to the club".
How does Goodna Netball attract and retain sponsorships?
"I have a clear and precise message about who we are, what we want and what we are going to do with the donated money. The challenge is getting that initial face-to-face meeting. In the past, personal (or club) sponsorships have been the most successful.
We are focused on communicating our values and goals with our sponsors and I think once they understand this, they are pretty keen to return year-after-year. We also try to be as transparent and honest with our sponsors because we want them to feel a part of our Goodna family. We make sure to acknowledge sponsors at all available opportunities and really communicate what the club stands for".
Do you have any advice for an incoming Club President?
"It is a rewarding, but challenging, mental game. You must be strong-minded and willing to make tough decisions if they are for the best of the club. Surround yourself with a committee that understands set rules and guidelines with the sole purpose of improving the club and players. Leave all personal feelings and opinions at the door and always come back to your club values and doing what is best for the club".
What could Goodna Netball achieve with additional funding?
Updated facilities and equipment.
Continue building a more sustainable program for future generations
Train a younger generation of volunteers to run the committee
Do you have any exciting events to look forward to next season?
"We will remain focused on developing and upskilling our current players, coaches and umpires to progress into elite competitions".
---------------------------------------------------------------------------------------------------------------
About Goodna Netball Association: Goodna Netball Association is a netball community centrally located between Ipswich and Brisbane CBD. Participating in the Logan City Netball Association competition, Goodna Netball Association is focused on offering an inclusive playing environment throughout their junior and senior teams. For more visit: https://www.goodnanetball.com/
About KPI Sports: KPI Sports is an Australian-owned sporting brand with more than 20 years' experience supplying custom sportswear, custom uniforms, equipment and accessories. KPI Sports specialises in supplying netball clubs and associations high-quality customised netball uniforms including dresses, singlets, socks and much more. For the full netball uniform range visit https://kpisports.com.au Collection 2019 Sale 70% Off Title for image