Grant Applications: 5 Key Steps To Apply For Funding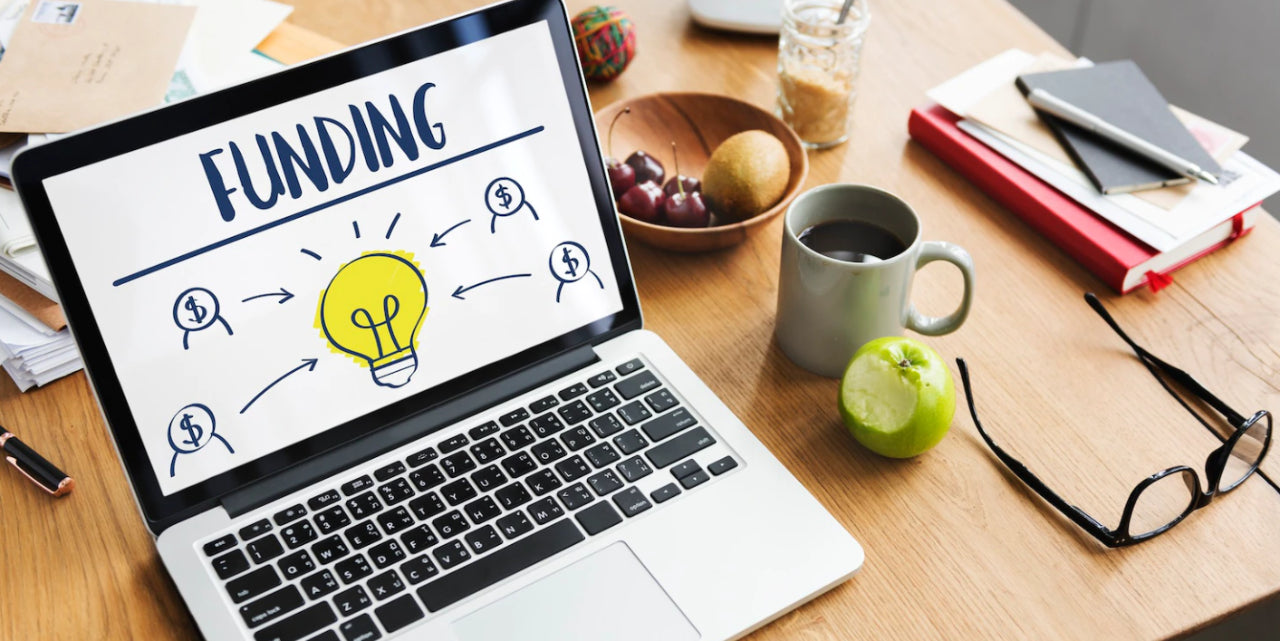 We've teamed up with grant submission specialists, Engage Services, to provide valuable information about how to improve your club's chances of obtaining new grant funding. In the first article of our new series Emily Booth from Engage Services will outline the key steps to getting started on grant submissions. Stay tuned for future articles as the Engage Services team takes us through the major steps in successful grant applications. 
-----------------------------------------------------------------------------------------------------------
Applying for funding can be daunting for many sports clubs - but it doesn't have to be!
Most sports clubs across Australia would benefit from additional funding, as they often depend on a committed community of volunteers to keep the club running, with little external funding and keeping their membership costs to a minimum. Luckily, there are many funding opportunities for local sports clubs, from a variety of sources.
When applying for any type of funding, it pays to follow a process. It doesn't have to be complicated. This ensures your club benefits from all the groundwork you do, and gives your application the best chance of success. Let's face it, most of us are time poor and need to see the benefit of every effort we put into our work.
Did you know, we have over 70,000 registered not-for-profit sports clubs in Australia?!
And thousands of funding opportunities available.
Here are the key steps to apply for funding opportunities:
Plan
Identify what you need to be funded
Identify the opportunities
Draft and review your funding application
Submit your application
Step 1: Plan
This is a fun stage that makes the subsequent stages easier. Here are some tasks to get you started:
Identify the key people in your club that need to be involved with identifying projects for funding, triaging them and who hold corporate information such as the club's history.
Add funding opportunities as a standing item on your committee's agenda - this will ensure early momentum is maintained.
Are there people within your community who have skills that could help such as planning, writing or liaising with funding bodies?
Who will approve the funding application before it is submitted?
What is the current financial position of your club - this is important because many funders will ask this question. Think income, expenditure, other funding received.
Step Two: Identify what needs to be funded
Knowing what projects are important to your club will help determine what kind of grant to apply for. Clarity on this will also help with the drafting of your funding applications.
This stage can be as simple as writing a list based on your existing knowledge of your club, or as complicated as engaging with your wider community to help inform the club's funding priorities.
So start dreaming - what support would help your club to flourish or overcome an existing problem. Is your equipment getting past its used by date, does a team need a unique uniform as part of a competition or tour, are their members of your community who need financial support to pay for membership, equipment or uniforms, is maintenance of your equipment or premises required? The list really is endless and will be as unique as your club. The list will also begin to tell the story of your club, which is useful for the funding application.
The next step is to triage your list of needs and wants, in order of what is the greatest priority, through to lowest priority. Keep in mind that depending on what funding opportunities arise, your top priority may not necessarily be the first project you apply for.
Step Three: Identify funding opportunities
Here are some ways to identify funding opportunities:
Local council - look at your local council webpage, or better yet, connect with their community grants or community development officer and ask them about current or upcoming opportunities, or whether they can recommend any particular funding programs.
Federal and state members of parliament - check your local members' web pages, or phone their offices direct to see if they have any funding opportunities coming up.
Other sports clubs - connect with similar sports clubs and ask if they can recommend any funding programs for your particular sport.
Databases - there are many grant databases around, most of which require payment to access. Engage Services has compiled a list of funding programs and organisations, which will continue to be updated over time.
Subscribe - to receive email updates from the bodies listed above.
Once you have identified a possible funding program that aligns with the needs of your club, double check that your club meets the eligibility criteria (tip - check the funding guidelines) and your proposed project meets the eligibility criteria (tip - tweak it if it doesn't). If you're not sure about the answer to either of these questions, phone the funding body and ask them.
Step Four: Draft your application
These tips will give your application the best chance of success:
Look into the funding program - which organisations and projects have won the grant in the past?
Speak to the funding body and attend any workshops they might hold to give you more information on the grant.
Be clear about when the application is due. Plan to submit at least the day before, as issues often arise while entering application information, such as 'what was our income in 2020/21?'
What is the word count for the response to each criterion?
Be clear and concise in your response to each selection criteria. This may take some practice. Know what you are asking for, and why. Tell the story of why your club and project is important and worth funding more than the next application.
Write in plain English, be specific and align your application with the funder's priorities.
Budget - get quotes and be a specific as possible. Funders want to see that you have thought this through and planned well, so they have confidence their money is being well spent.
Ask a member of your community to review the application. You can also engage an organisation like Engage Services to review your application and provide valuable feedback.
Step Five: Submit your application
Submit early! At least a day early in case issues arise. There is generally a large amount of work undertaken to get to this point, and it is devastating to see organisations miss out on opportunities because unexpected issues arise at the last minute.
Stay in touch with the funding body by phone or email.
Then celebrate your win! Or be proactive in asking for feedback about why your application wasn't successful.
What next?!
In future blogs Emily will dive deeper into each of these five stages, giving you the best chance of success when it comes to applying for funding.
Always feel free to reach out for a chat with the Engage Services team if you have any questions about anything mentioned in this article.
-----------------------------------------------------------------------------------------------------------
About Engage Services
Engage Services is a Queensland-based specialist in all aspects of grant applications for community organisations.
We understand that many organisations don't have the resources to successfully complete grant applications for funding that is sorely needed. Did you know that 54% of organisations start a submission they don't finish? That's where we can help. 
With decades of experience in the private and public sectors, including several parliaments, we produce high quality written material - for individuals who may be writing a submission for the first time, through to organisations that just don't have the resources to get the work finished.
To learn, visit https://www.engageservices.com.au/ Collection 2019 Sale 70% Off Title for image