Club Fundraising with Merchandise Sales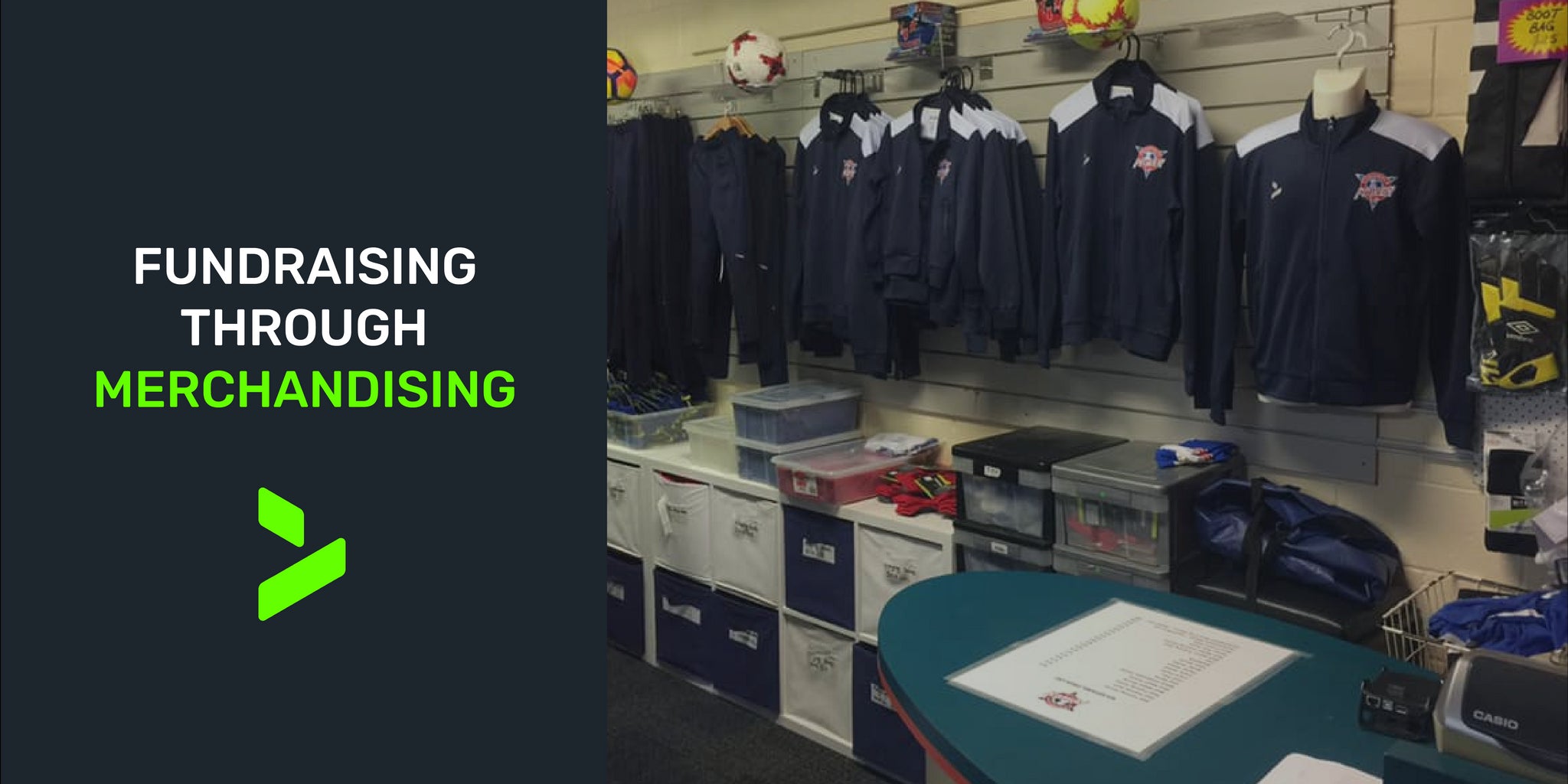 Setting up reliable sources for fundraising is an important way local sports clubs can make sure they run successfully year after year.  Everyone involved in community sports understands that funding and fundraising can make or break a local club.  While player fees, the club canteen, sponsorship and grants are usually the main focus for a sports club committee, merchandise sales is fundraising channel that many clubs miss out on. 
The uniform shop is a central part of any local sports club, in managing team uniforms, volunteer uniforms and other club apparel.  But the uniform shop can also be run as an important fundraising arm for the club. 
By introducing merchandise products that have broad appeal, a local sports club can incrementally build extra income and build the club's brand and get better recognition for your club – making your club stand out more. 
Introducing merchandise products to the uniform shop does not have to be a massive effort.  The key is starting small and being focused (in your product range).  It is much easier to start with one "new release" item at a time, and test interest from club members. 
When you're starting out, choose products that can be stocked at low quantities.  Depending on what the product is, that means between 20 – 150 items.  You do not need to buy 2,000 keyrings! 
It is also important to make the products relevant for you club community.  The table below compares a few types of products. 
Another great option is to give supporters the chance to wear some of the players uniform.  This is great because it builds connection between supporters and players and means you are purchasing more of the same item.  This could be as simple as offering the top team's jersey as a limited release product each year.  Or creating a one-off item that both players and supporters can wear.  Examples would be a NAIDOC week jersey and supporter shirt, or a commemoration shirt. 
Need help or ideas developing a merchandise range for your sports club? Contact KPI Sports today and our team can answer your questions! 
Product suggestions: custom polo shirts, custom jersey, custom singlet, custom hoodies, custom jackets, club track pants, custom caps, custom beanies, custom scarves.
Suitable for: football clubs, soccer clubs, netball clubs, sports clubs, basketball clubs, rugby clubs, social clubs, swim clubs, rowing clubs, hockey clubs, bowling clubs, schools, charity organisations.
Visit the Knowledge Centre for more articles. Collection 2019 Sale 70% Off Title for image