Launch of KPI Sports Referral Partner Program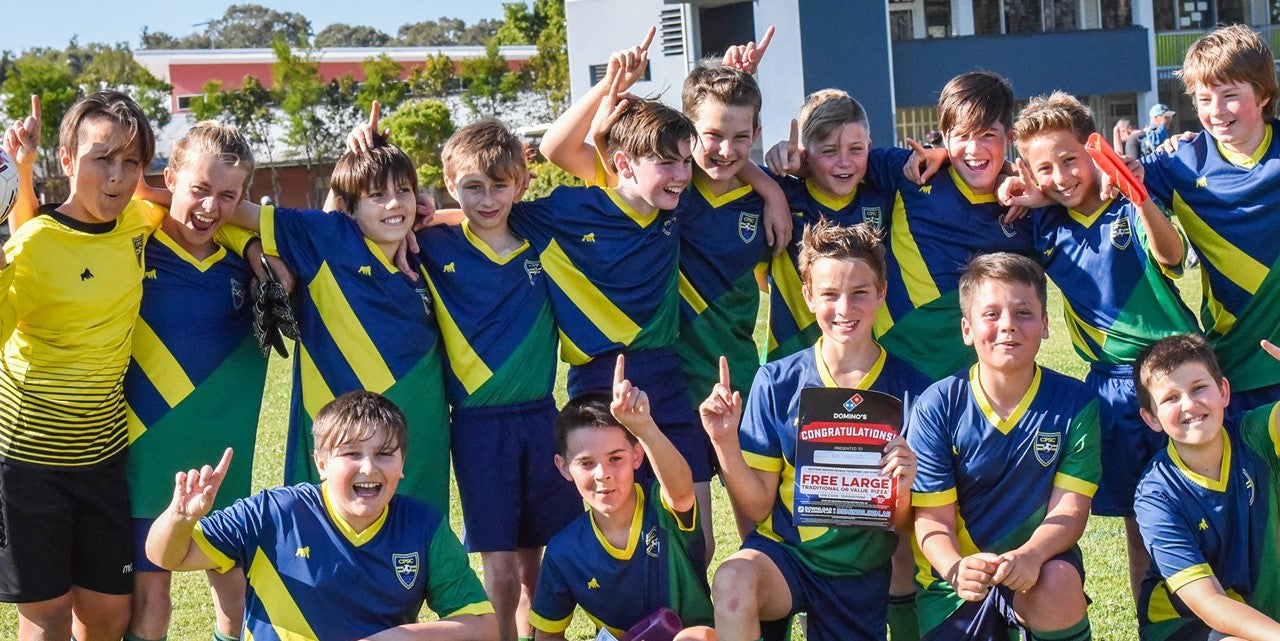 We are pleased to launch the KPI Sports Referral Partner Program today, which will further develop the strength of our partnerships within the community sports sector. In recognition of the challenging fundraising environment faced by many community sports clubs, the KPI Sports Referral Partner Program provides a new fundraising opportunity for not-for-profit associations.   
At KPI Sports, strong relationships and community partnerships are the foundation of our business. The Referral Partner Program has been designed to provide benefits to clubs and individuals within our community. Two referral structures have been developed to account for the varied nature of our customer relationships, a Partner Club Program and Referrer Program. Consistent with our commitment to industry leading customer service, both programs rely on traditional word of mouth recommendations and our focus on building long-standing customer relationships. 
Partner Club Program
Through the Partner Club Program, KPI Sports Partner Clubs can generate additional funding for uniforms, balls and equipment. Any member of a Partner Club can introduce potential customers to KPI Sports and receive benefits for their teams. By introducing a new potential customer to KPI Sports (being another sporting club, school, association, business or other wholesale opportunity), the referring club will have the opportunity to spend Account Credit with KPI Sports (based on the size of the new referred customer). The potential benefits are substantial and can assist KPI Partner Clubs to purchase new 2022 kits and equipment. Simply pass contact details onto your KPI Account Manager and we will do the rest.
Referrer Program
For individuals active within the sports community, such as coaches, managers, technical directors, we have developed the KPI Referrer Program. KPI Referrers have the opportunity to receive referral fees if they introduce new customers to KPI Sports, that later become a KPI Partner Club. Like the Partner Club Program, KPI Referrers have the opportunity to introduce KPI Sports to new potential customers in the community sports, schools, associations, business or wholesale sectors. 
If the referred organisation becomes a KPI Sports Partner, the Referral Partner will be entitled to a referral fee. Referral fees will be based on the size of the new KPI Partner customer. For community members like professional coaches, academy directors and other individuals with a passion for sports and excellent customer service, the KPI Referrer Program can provide a valuable benefit to support their work in the sports sector. 
Becoming a KPI Partner Club
KPI Partner Clubs have the opportunity to access exclusive pricing, product offers and sponsorship benefits such as free products and account credits. We understand that every club has unique needs, and we want to help contribute to the long-term growth of community sports. Our Partner Club packages are tailored to every club. To access these benefits, Partner Clubs purchase their club apparel and merchandise through KPI Sports. Your Partner Club package is tailored to the needs of your club and is designed to save vital funds throughout the term of the partnership.
Why KPI Sports
We understand club sports. We have worked with clubs, locally and internationally, creating sports apparel and equipment for over 20 years. Our team has extensive experience working across multiple team sports and product types. We offer club and school customers the latest technology in performance apparel and unparalleled service. Our extensive product range provides a one stop shop for clubs of all sizes, offering quality products that are great value for money. If you are interested in becoming a KPI Partner, please get in touch with us. We also recommend you contact one of our current Partner Clubs to discuss their experience working with us.
Referral Partner Program Terms and Conditions: All referrals provided must be an introduction to a potential customer which is not already in discussion with KPI Sports or does not have a pre-existing supplier relationship. Referral Fee and Account Credit amounts are based on the size of the new customer and length of new supply agreement. Referral Fees and Account Credit amounts are only available if the new customer signs a partnership and supply agreement with KPI Sports. Collection 2019 Sale 70% Off Title for image