Product Profile: Soft Peak Visor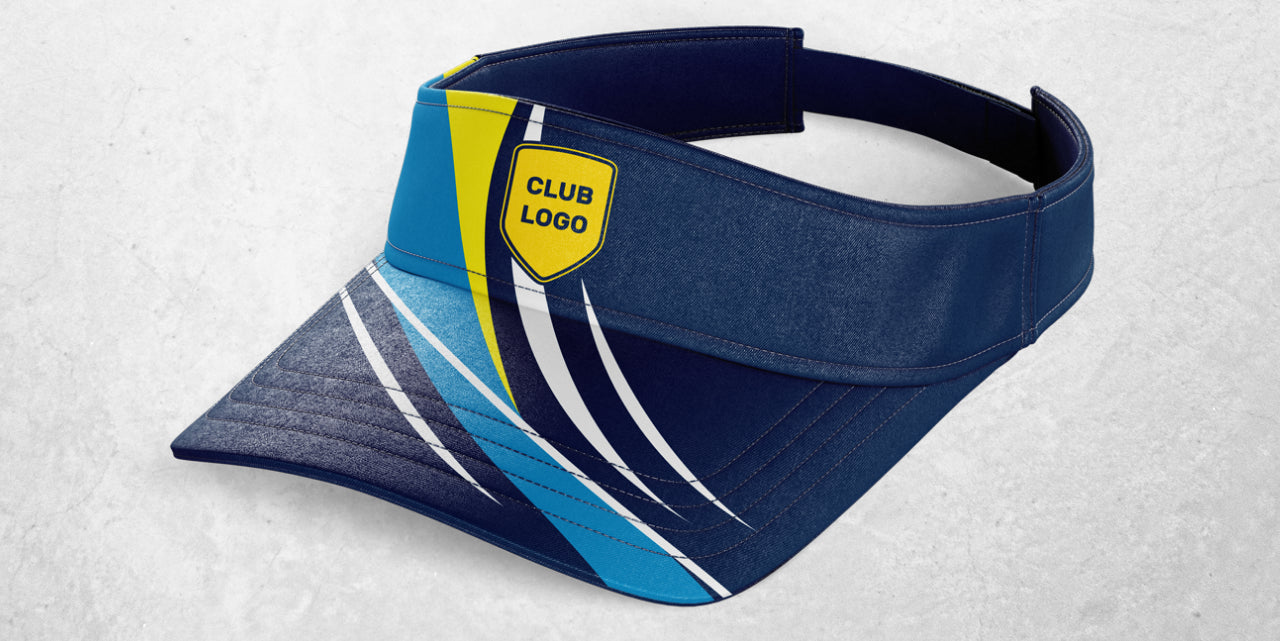 Soft Peak Visors are a must for every club concerned about sun protection for players and supporters. The KPI Custom Soft Peak Visors provide practical solution to sun-safe activities without impacting performance, whether that is playing on the court, training or cheering from the side-lines. Keep your players protected and get an advantage on the court by keeping the sun out of eyes. Approved for use on the netball court, our Custom Soft Peak Visors help your club stand out amongst competitors.
With all the benefits of traditional sports visors the Soft Peak style has been developed with a soft foam flexible peak to minimise injuries during play. Soft Peak Visors are lightweight, cool, comfortable and include an adjustable fastening system for a custom fit.
Why choose a Custom Soft Peak Visor?
The design of Custom Soft Peak Visors can manufactured in your club colours, adding unique patterns, logos and text. Sponsor logos can also be added as a great way to raise additional funds for the club. Custom Soft Peak Visors are also a fantastic addition to your club's merchandise range or uniform shop. Give spectators and supporters the opportunity to grab a visor if they are courtside on a sunny day.
Suitable for players, coaches, supporters and officials, the Custom Soft Peak Visors are selling for a special price throughout December. Order in time for the 2022 season start and add your team colours, club logo or text and sponsor logos.
KPI Sports
Step up your shooting game with KPI Sports. As an Australian trusted supplier of sporting goods and durable apparel, KPI Sports offers high-quality netball equipment that will assist your teams in reaching peak performance. Our netball team clothing is available in a variety of styles, colours and modern ladies fits along with custom design options.
Our dresses and off-field apparel items are smart, casual and comfortable with lightweight and breathable cool weave fabric. We supply polo shirts, short and long tights, training tees, shorts, jackets and visors all designed for great feel and competition readiness.
Train and play your best with our range of durable equipment including bibs, netballs, ball bags, agility poles, markers and more. Discover the advantages of KPI Sports netball sportswear and equipment. Browse our range today. Interested in becoming a KPI Partner Club? Contact us today or learn more here. Collection 2019 Sale 70% Off Title for image