"You've got to have some swagger" Interview with KPI Brand Ambassador Scott McDonald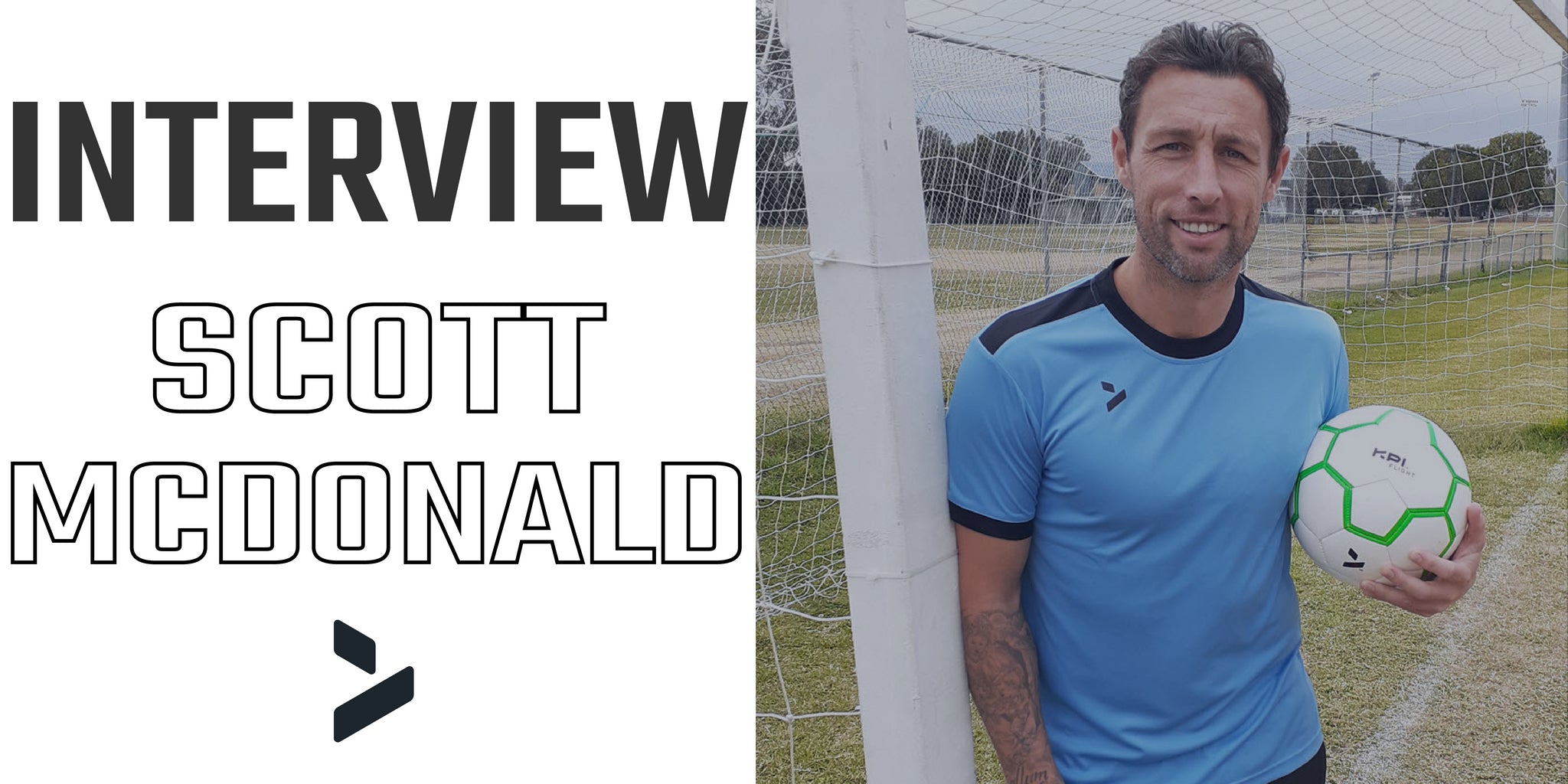 Scott McDonald is a man of strong football principles.
After playing as a young lad for the Gippsland Falcons, Scott moved to the United Kingdom to dive headfirst into the world of British football.
He cut his teeth playing for the Scottish Premier League club Motherwell, culminating in 45 goals over 108 appearances.
"It's a very cutthroat environment over in Europe," said Scott.
"There's so many people wanting to be at the highest level, even at a youth level, it's very difficult."
McDonald's contract was then bought by Celtic F.C, where as a striker Scott scored most prolifically.
Scott returned to Australia in 2020 to join Robbie Fowler's Roar, attracted to the prospect of playing within a British system at home.
"I think it's not just within football clubs," Scott said about the difference between British and Australian football.
"I think it's the culture and history of the game over there and how much people live and breathe it,"
"As a young kid it's pretty much all you know and how you're brought up."
McDonald's passion for football has extended past playing the game, he wants to share his experience and knowledge with the next generation through the Planet Soccer Scott McDonald Academy.
"I look at the younger ages now and I'm not sure the pathway is as good as it used to be,"
"There's certainly elements from previous years that should be in place that aren't, for me it's all about trying to bridge that gap."
If you're always thinking and trying to be the best person you can be, it's only going to create a better environment and help the players around you as well.
Scott always looks for ways to modernise the way he grew up learning football
By focusing on personal development as well as physical, the Scott McDonald Academy wants young players to concentrate on their attitude to playing the game at a level they're comfortable with, while still pushing themselves.
"It's about a mindset of being able to push yourself, believe in yourself that you can do even better and there's much more improvement in you,"
"You're actually learning how to evolve and allowing your brain to work that way so you can push yourself further, and not have someone do it for you."
As an undersized striker, Scott McDonald knows all about using his physicality creatively to create smart plays, and he wants to pass that skill onto the next generation.
"That's not being dirty, that's using your body to shift, to roll, to back into people,"
"It's something I've prided myself on and it gave me an edge against bigger opponents because I could do that, I could use my body, I could roll people. I just knew how to come off people."
With an international career spanning 20 years, appearing on some of the biggest stages in the football world, Scott certainly has a few words of wisdom for young aspiring footballers in Australia.
"Understanding that being more direct in their play and ability can help them achieve the success they need, we try to certainly coach that,"
"(The chance to create) an opportunity disappears because you spend too long making a decision, so let's try move on quickly."
However, one of the greatest assets that a young person can have, according to Scott, is confidence.
"When you're young the message is that you've got to believe in yourself first and foremost, and you've got to have a little bit of swagger about you!"
Visit the Scott McDonald Academy website to book a training session now!
You can also catch Scott McDonald playing for Western Sydney Wanderers in the A-League. Collection 2019 Sale 70% Off Title for image