Training Tools: KPI Alpha Passing Wall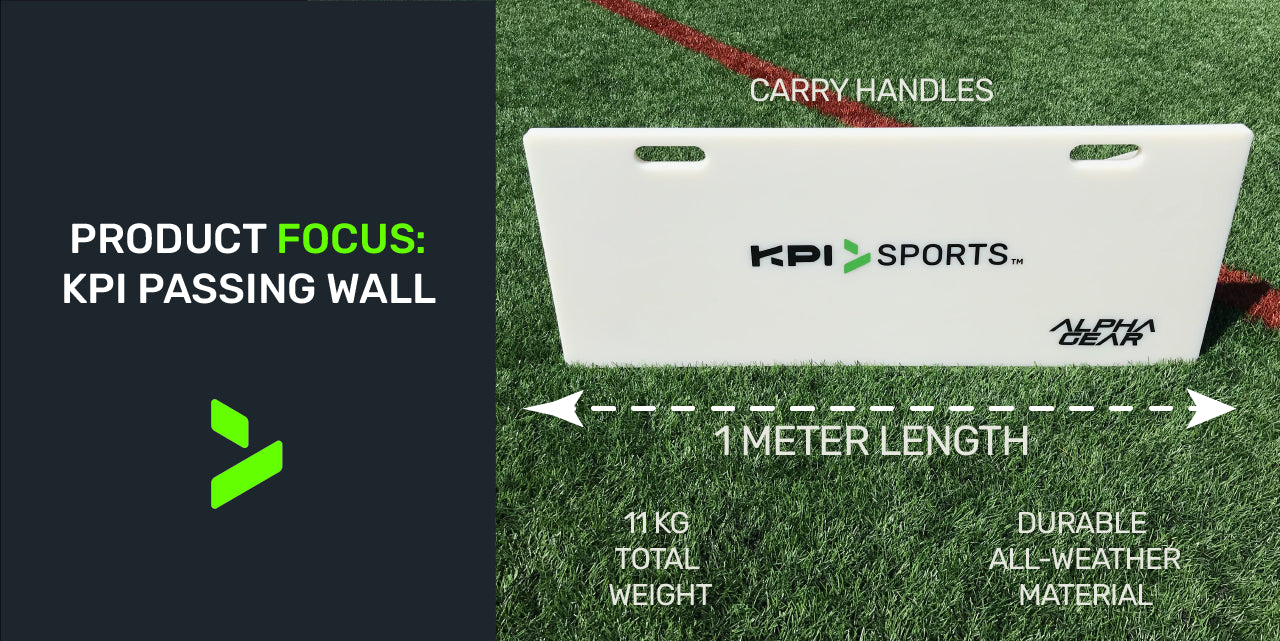 Unlike some of your teammates, the KPI Alpha Passing Wall will happily return every pass you make to it!
The KPI Alpha Passing Wall is a fantastic addition to any training session and a must for any football (soccer) club. Incorporate into passing, shooting and even agility drills to build player skills and versatility.  
The sturdiness of the passing wall means it can take vigorous passes without budging.  Great for team and solo development, the KPI Alpha Foldable Passing Wall is 1m x 40cm and made of high quality, all weather materials to ensure long term durability. 
Technical specifications
>
1m x 40cm
>
11kg total weight
>
Leg hinges for packing flat
>
High quality all weather material 
>
Easy to assemble and transport
Training Ideas
Why not try out some of this training drills at your next football (soccer) training session?  
Drill 1:
Practice simple give and gos with this quick drill. Set up a marker directly in front of you to represent the defender with the Passing Wall on one side facing the marker. Pass the ball to the wall then move around the marker to receive the ball on the other side. Take this drill to the next level with a fold up goal or target net. You can also practice as a team; line up in two lines on either side of the marker. Once a player has their turn, they pass the ball to the person in front of them and join the back of the line.
Drill 2
: This is an easy drill to improve ball handling. Pass the ball to the wall, then receive it with the same foot. Dribble the ball inside then outside your foot and pass it back to the
P
assing 
W
all 
with the opposite foot. Repeat this drill at varying speeds.
Drill 3: Stand several meters back from the Passing Wall and place a marker directly in front of you. Pass and receive the ball on one side of the marker, then crossover to the other foot on the other side of the marker and pass it back to the wall. Increase the distance away from the wall to increase the challenge.
Assembly and Storage
The KPI Passing Wall is easy to set up and pack away. Transportation is a breeze with carry handles and leg hinges, allowing the Passing Wall to be carried effortlessly and efficiently transported within car boots. 
The Passing Wall supports fold away flat to allow you to store easily in your club or school equipment shed. 
Purchase the KPI Passing Wall online now, or contact us today to discuss more football (soccer) training equipment options.
Product type and application: soccer training equipment, football training equipment.  Suitable for all surfaces.  Suits training for soccer teams, soccer clubs, football clubs, football teams, schools, football academies, soccer academies. Collection 2019 Sale 70% Off Title for image