Designing a Club Netball Dress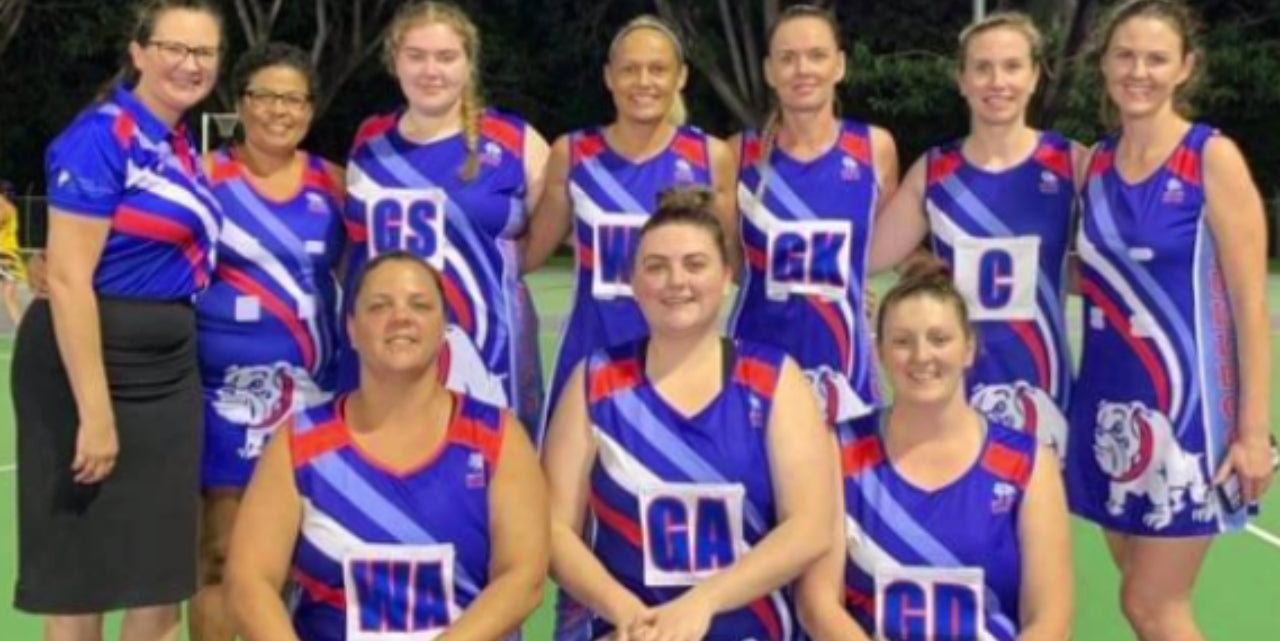 Designing your club's next netball dress is an important job. Netball dress designs typically stay with a club for many years and will become the layout model for other parts of the club's uniform. Finding a design that looks good on paper is only the start of the design process. Just as important is how these custom netball dresses will look on the players, how it will represent your netball club and practicality to replicate or modify across other netball uniform pieces. Follow our simple guide to begin your journey of creating a stellar new netball dress design.
Step 1: Planning and input from the committee
Before you get started on a new dress design make sure to get as much guidance and suggestions from the club committee. This should reduce how long it takes to finalise the design, offers shared collaboration and openness to unique ideas. Some key questions to be answered include:
How different do we want the design to be from our current uniform?
Your idea of "different" will not be the same as others. Should someone at the meeting say "very different" you need to understand what this means. Encourage an open discussion on how different the dress design should be and don't shut-down unique opinions.
Are our colours staying the same? Is there a reason we need to change colours?
Most of the time the colour of your dress will remain the same but the "right" colour must be agreed upon before production can begin. This is important to ensure consistency across garments. Many clubs will have purchased uniforms from numerous suppliers over the years, creating a variety of colours across the uniform. This means clubs are using different shades of their main colours across dresses, polos, singlets, jackets etc. It is important and easy to fix this issue. Make sure all committee members agree on the right shade of colour to feature on the next dress design and stick with this. Your uniform supplier should match that on all garments, year after year.
What can we add (or remove) to reflect our club and community values?
Is there specific aspect or pattern of your current dress design that the committee wants to keep or remove? What does the committee want to avoid? Stars, swirls, dots, horizontal and vertical lines. These are all design elements that can be added (or removed) from a dress design. Trial a few unique patterns to see if your colour scheme suits. Alternatively, your club can look to incorporate a symbolic representation of the surrounding community in which your club is established. We support many clubs looking to add Indigenous, Māori or other culturally-significant artwork into the design of their uniform garments. It is super impactful and adds uniqueness to your club's identity.  
Are we going to include sponsor logos on the dress? If not, should we consider placing sponsors on other garments to drive sponsorship funding?
We understand that netball dresses do not typically display sponsor logos, but it should be considered. Sponsorship fundraising is an important part of the annual budget for many netball clubs and associations. There are plenty of considerations for sponsorships and we encourage clubs to consider adding logos to training or supporter uniforms to increase fundraising. For more information on Adding Sponsor Logo To Your Netball Uniform read our blog!
What are other clubs doing? Can we take inspiration from them?
Seeking inspiration from top-teams or other clubs is a great way to expand your design ideas. This doesn't mean you're to copy their design. It's just another way to get the committee thinking about how the design of your next netball dress will look.
Step 2: Present your design concepts and begin to narrow down
With guidance from the committee, you should be able to create three to five design ideas as a starting point. The best way to select and save new designs is by using our Design Your Own tool. Select your template and club colours to start consolidating the best designs to present to the committee. Include at least one design that is really different and "out there" to get people thinking about a variety of design concepts.
Some important considerations need to be discussed when looking over the drafting design templates:
Fitting the dress shape – no strange shapes in the wrong places!
Leave space for netball bibs - don't add a special pattern or sponsor logo that won't be seen because of bib patches.
Varying sizes of your club players - try creating a design that will flatter all shapes and sizes.
Don't forget about the club logo and any text that is unique to your netball club.
If you are feeling overwhelmed, we are always happy to talk. The KPI Sports crew is well-experienced in designing netball uniforms and happy to assist in providing design concepts for your club. We can start with designs from our wide range of templates or a completely original look based on your ideas. Get in Contact Today!
Step 3: Communicate with your supplier
The team at KPI Sports is here to assist with all netball design enquiries. Our in-house design team will ensure your club is 100% satisfied with the design before moving onto production. We are happy to create 3D mock-ups as well, if that helps the committee visualise the finished product. We will keep working with you until the club is satisfied with the final product. Once finalised, we'll take you through the process to finalise production artwork and get the designed turned into an amazing new netball dress for your club! Collection 2019 Sale 70% Off Title for image