Partnership Announcement: Warehouse Cricket Association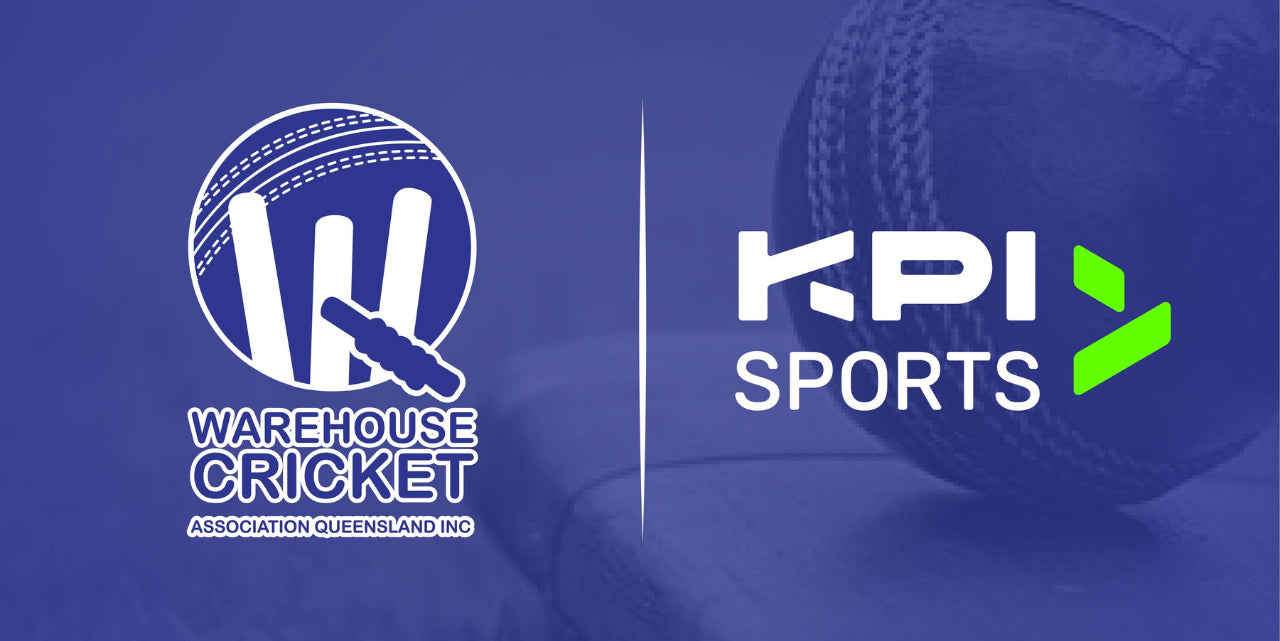 KPI Sports is proud to announce a fantastic new partnership with the Warehouse Cricket Association of Queensland. The partnership will appoint KPI Sports as the exclusive Apparel and Merchandise Partner for the Warehouse Cricket Association of Queensland for the next three years.  
The Warehouse Cricket Association of Queensland (WCAQ) is an organised cricket league that manages competitions for cricket clubs across the Greater Brisbane and surrounding Region. The Association supports approximately 260 plus teams each winter season and 130 plus teams each summer season. WCAQ caters for varied age groups and includes male / female / juniors, who participate in weekend games over four formats of play.  
WCAQ consists of various community cricket clubs, including those associated with local junior teams. WCAQ also welcomes Premier Club teams in the winter season strengthening their commitment to progressing intermediate and advanced players to a higher grade of cricket.  
As a not-for-profit sporting organisation, WCAQ caters to players of all skill levels and provides a platform for individuals and groups to engage in competitive yet enjoyable cricket matches. WCAQ strives to offer accessible and affordable cricket opportunities to everyone across South East Queensland. Promoting a vibrant and thriving cricket culture that inspires and empowers individuals, WCAQ has excelled both on and off the field.  
KPI Sports' involvement with WCAQ ensures that players and affiliated clubs will gain access to top-quality cricket uniforms and merchandise. From playing uniforms, training gear, supporter wear to merchandise, the KPI Sports range will give players access to apparel that will support skill development and an improved playing experience.   
The partnership between WCAQ and KPI Sports also highlights the importance of promoting grassroots cricket. By focusing community attention on WCAQ initiatives that drive interest in the sport, KPI Sports is looking forward to supporting increased participation and the development of talent at the community level.   
As the summer competition approaches, WCAQ enters the pre-season with support from their dedicated committee and networks. After a challenging few years for community sport, it is fantastic to see associations and clubs resume play and gear up for another successful season of cricket. KPI Sports is looking forward to working with the WCAQ and to promote participation and skill growth in cricket.  
About Warehouse Cricket Association of Queensland: Established in 1921, Warehouse Cricket Association of Queensland is a community cricket organisation based in Brisbane. Warehouse Cricket Association of Queensland provides competitions and opportunities for players of all skill levels to participate in an enjoyable cricket community. For more information visit: http://www.warehousecricket.org/ 
About KPI Sports: KPI Sports is an Australian-owned sporting brand with more than 20 years' experience supplying custom sportswear, custom uniforms, equipment and accessories. KPI Sports is ready to assist in creating a custom cricket uniform that will have your team looking smart, feeling comfortable and ready to bowl over any opponent. Get in touch with us today: https://kpisports.com.au/pages/contact-us Collection 2019 Sale 70% Off Title for image